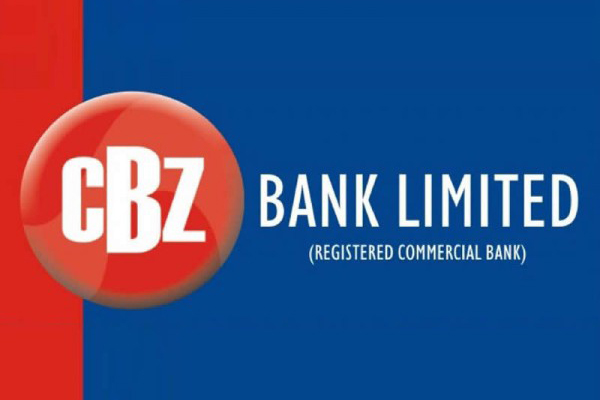 CBZ Holdings Limited says it will commit $120 000 into the Youth Entrepreneurs Programme (YEP) in line with the Reserve Bank of Zimbabwe's 2016-2020 National Financial Inclusion Strategy.
BY BUSINESS REPORTER
CBZ group marketing and corporate affairs executive Laura Gwatiringa told NewsDay recently that the programme aimed to offer training services to entrepreneurs with the capacity to sustain and grow them.
"Funding will follow after cementing the ideas with adequate two-day training workshops, but basically, there is also a competition element which will see the project bringing the best out of them,"she said.
CBZ, in partnership with Empowered Life Trust, will soon launch the 2018 edition of the YEP in Harare as a countrywide programme targeting 150 to 200 youths per province aged between 18 and 35 years.
The programme will be a one-and-a-half day outreach training workshop in each of the 10 provinces, with at least 100 participants being selected to attend in each province. Gwatiringa said the 2018 edition had been divided into two parts, the start-up and established businesses categories.
The start-up category is for businesses at the idea stage or had been operating for up to a year, and will offer a top prize of $7 000, while the established businesses category will be for companies that had been operating for a maximum of three years and has a top prize of $5 000.
The programme, which is now in its third season, started in 2016 as CBZ's strategy to foster economic and social development by increasing fiscal space for previously marginalised key players.
These groups included smallholder farmers, women and youth, together with small-to-medium scale enterprises in the formal banking sector.
It is a practical and results-based initiative to produce growth-oriented and profitable businesses that are run professionally by youths from all the country's 10 provinces. Since 2016, 1 875 young people have been trained through the YEP programme, with 52% of those trained being women.
"In addition, 414 businesses have been successfully registered and are fully functional.
The 2017 edition saw over 1 000 young people from the country's 10 provinces receiving extensive training, 20 received seed money to inject into their businesses, 10 finalists were awarded with prize money to be used in their businesses," Gwatiringa said.