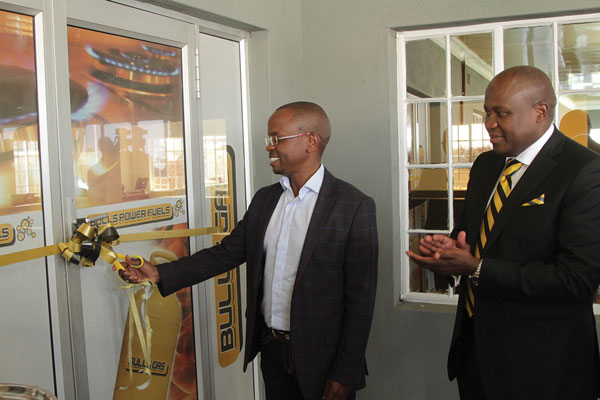 Bulls Power Fuels, a new entrant in Zimbabwe's energy industry, says it is targeting 200 000kg of liquid petroleum gas (LPG) within the next 36 months as it looks to grow market share through its subsidiary, Bulls Gas.
BY KUDZAI MUCHENJEKWA
The company also plans to venture into petrol and diesel distribution "soon" through another subsidiary, Bulls Petroleum.
"We have five locations where we distribute our product to customers. Our target storage capacity country-wide is 200 000 kg within the next 36 months. This will, in turn, create employment which is the national focus at present," the company's chief executive officer Michael Munhuwei said during the official launch of a-$1 million gas plant in Fairview Estates in Zvimba on Friday.
This comes as the country is increasingly drifting to gas as a more cost-effective alternative to electricity.
As of last year, the demand for LPG rose 69% to 27 million kilogrammes per month in September 2017. This number continues to increase due to the ready availability of the energy source in the country.
Munhuwei also highlighted that current sites had the capacity to hold 5 000kg of the commodity.
The company also aims to enlarge its footprint across the country and into the region as well as to establish strategic alliances with gas distributors around the country.
"We are represented in Norton, Machipisa, Kambuzuma, Dzivarasekwa, Ruwa, Goromonzi, Glen Norah and currently, we are setting another two sites in Masvingo," said Munhuwei.
"Each site has the minimum capacity of 5 000kg. We also have strategic alliances with other gas distributors around the country and that has increased our footprint."