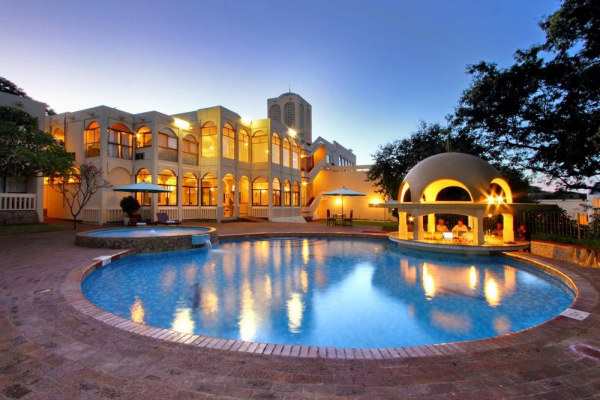 GOVERNMENT has been urged to promote domestic tourism through a number of innovative initiatives, including concessionary support measures to low-wage earners.
BY MTHANDAZO NYONI
Speaking during the Professionals Business Association of Zimbabwe (Probaz) breakfast meeting held in Bulawayo on Tuesday, a researcher and economic analyst Butler Tambo said tourism was a low-hanging fruit which government could easily harness.
"There are simple industries that we have in Zimbabwe which we hold in abundance here, especially in the Matabeleland region. Tourism; what are we doing about tourism? Those in government will agree with me, year in year out government has been struggling to pay for bonuses," Tambo said.
"How about as tourism industry; you sit down with government (and come up with tourism package). Right now, if I would to ask all of you here, I wouldn't be shocked that some people have not gone to the Victoria Falls," he said.
Tambo said most people in Zimbabwe were more familiar about tourism destinations of other countries compared to theirs.
"For instance, they know Durban more than Victoria Falls.
"My point is, we might talk about tourism, but tourism should not be about a foreigner coming to Zimbabwe to see the Victoria Falls. Tourism can be about me and my family going to Dlodlo ruins. But how do we do it?" he said.
"Those in the civil service, if government can be sat down with you hoteliers, with you in the tourism sector and say; 'government, why don't you create holiday packages'?"
"For instance, if someone is earning $400, I believe at the end of the year government generally gives a 13th cheque, which is another $400, but if we say that 'government, instead of giving this person $400, how about if we give tourism coupons of $400 equivalent" Tambo said.
He said government would then pay tourism industry players using treasury bills.
"The hotel industry, you have got those seasons which are off pick, for instance, how about, it becomes that period where you would say 'we will accommodate civil servants and they will redeem those tourism coupons of $400 for that particular year,'?" he said.
Tambo said those not willing to use the coupon for holidaying; could redeem and sell them to non-civil servants with need for them.
"That way, you will then promote domestic tourism. Let our people know Dlodlo ruins, let our people be able to know Khami ruins….Wouldn't that guarantee revenue to the tourism industry? Those are initiatives, which we don't think are difficult to make," Tambo said.
Government is currently engaging tourism players with a possibility of reducing charges of hotel accommodation and other associated activities to make them affordable to locals as the drive to promote domestic tourism intensifies.
Tourism is one of the key economic drivers and the new political administration is leaving no stone unturned to make sure the sector attracts more visitors and investors.