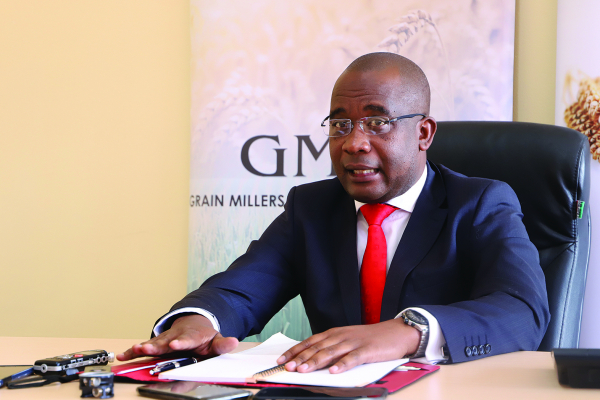 BY FIDELITY MHLANGA
MILLERS say the recent government directive to scrap the concessionary 1:1 rate for oil marketers in accessing forex from the central bank will see a 284% hike in wheat prices to ZWL$1 912,90 per metric tonne.
In a statement on Wednesday, Grain Millers Association of Zimbabwe (GMAZ) general manager Lynette Veremu said the imported price of wheat would rise from the Grain Marketing Board price of ZWL$675 per tonne after factoring in the interbank rate.
"The current economic changes, precipitated by exchange rate movements since last week, are impacting negatively on the viability of the grain milling industry," Veremu said.
"The elimination of the concessionary 1:1 rate by the central bank is a welcome development, as it seeks to remove market distortions. However, it pushes significantly the costs of imported wheat northwards. The depletion of local wheat stocks at GMB priced at ZWL$675/tonne entails that the country has to fully rely on imported wheat until local harvests in November.
"The price of imported wheat (delivered duty unpaid) is US$407/tonne. Computed at interbank rate of circa 1:4,7, wheat costs to miller is now ZWL$1 912,90/tonne, a 284% increase from the GMB price of ZWL$675,00."
She further decried the surging costs of packaging, saying manufacturers were now demanding payment in foreign currency.
Consequently, Veremu said, millers were now resorting to parallel market, which has a premium rate currently at 1:8, adding that fuel price changes had seen transport costs increasing from ZWL$80/tonne to ZWL$215,00, with transporters citing other variable costs.
"We appeal to the authorities that in future, an impact assessment on basic commodities prices be done before any policy pronouncements, so that business is not blamed for price increases and also avoid the need to negotiate prices of these basic commodities post facto.
"In view of the foregoing, the milling industry is yet to adjust its prices as discussions with the Industry and Commerce minister (Nqobizitha Mangaliso Ndlovu) are being concluded. New prices, indicating the maximum recommended retail prices, will be published in all major newspapers nationwide shortly," Veremu said.