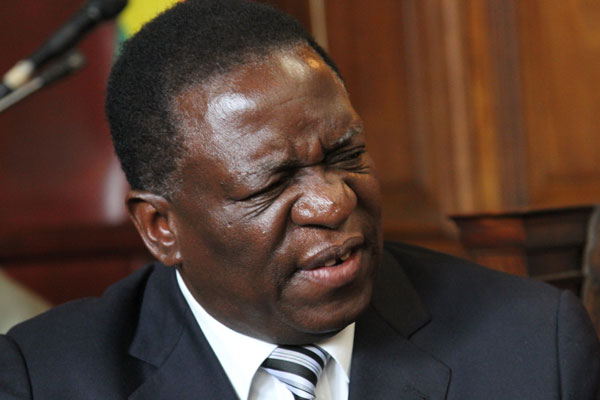 BY Kudzai Kuwaza
PRESIDENT Emmerson Mnangagwa toured the US$82 million PPC Harare milling plant last week amid pomp and fanfare which is a culmination of the long journey the cement manufacturing giant has travelled a journey which began 100 years ago.
The first plant was commissioned in Bulawayo in 1913 as a small operation followed by the Colleen Bawn factory which was commissioned in 1946.
In 2017, the Harare plant was commissioned by the late former President Robert Mugabe creating a strong national footprint.
PPC Zimbabwe managing director Kelibone Masiyane said the developments made over the 107 years they have operated in Zimbabwe were an indication of their resolve to make a lasting impact on the infrastructure landscape in the southern African nation.
"We are over a 100 years old and it has always been the desire, by even those that were there before our time, that we want to grow the business and we want to be right at the centre of infrastructure development in Zimbabwe," Masiyane said.
PPC Zimbabwe started under the name Premier Portland Cement with their products initially being sold to the public in 1914 with exports to Zambia then called Northern Rhodesia and the then Belgian Congo in 1916. The factory at Colleen Bawn was established in 1946.
A second manufacturer, Rhodesia Cement Ltd (Rhocem), was established in 1946 and work on a new factory was begun at Colleen Bawn.
Rhocem came into production in 1949 with the capacity of 80 000 tonne/annum.
Premier Portland followed up with a new 80 000 tonne/annum kiln at Cement Siding in 1950.
The early sixties, however, saw demand plunge by almost 50% and by 1963 Premier Portland and Rhocem were working uneconomically at one third at their capacity.
The two firms merged their cement-making assets into a joint holding company to rationalise production and United Portland Cement Co (Pvt) Ltd (Unicem) was born, with a 50/50 shareholding in PPC acquired the company in 2001, and today PPC Zimbabwe is PPC's wholly-owned subsidiary in Zimbabwe.
Masiyane said the decision to open a factory in the capital was driven by the need to tap into the large market share which is there.
"When you look at infrastructural growth in Zimbabwe you realise that most of the activity is happening up north which is here in Harare. You know at some stage you need what is called a first mover advantage. We realised if somebody had come to Harare ahead of us then we would be dead because we have got the best limestone resource in Colleen Bawn, but it is too far away from the market. So we wanted to be there where things are happening," he said.
"That was when we started thinking about the Harare plant way back in 2014. The idea was that let's have a wider footprint in Zimbabwe so that we continue to grow and Harare was the perfect place," he said.
Their presence has been felt across the national landscape. It has supplied products for several of the country's famous landmarks which include the Kariba Dam, Harare International Airport which has since been renamed the Robert Gabriel Mugabe International Airport and Lake Mutirikwi.
It has also supplied its products for current national projects such as Hwange expansion, the Beitbridge Border Post and road rehabilitation. The demand for cement rose in the 1970s and the upward trend continued through the eighties and nineties.
Expansion of the production and handling facilities at Bulawayo and Colleen Bawn was required to meet market demand that has been on-going.
The two PPC Zimbabwe plants in Colleen Bawn and Bulawayo are among the most modern in southern Africa and serve both the Zimbabwean and neighbouring markets.
Combined, they have an annual capacity of 760 000 tonnes of cement.
The Bulawayo plant can produce another 300 000 tonnes of cement per annum with clinker supplied from PPC's South African operations, while the installation of a new cooler and upgrade to the kiln at Colleen Bawn increased capacity by around 20% in 2010.
The addition of the Harare plant has increased PPC's annual capacity to 1,4 million tonnes per annum.
However, it has not all been plain sailing for PPC. The imports of cheap cement is a major threat to its operations as pointed out by Masiyane after the tour of the Harare plant by Mnangagwa last week.
"Our cement sector, like any other sector, has its fair share of ups and downs. The recent stories of cement imports into our market threaten the integrity of the cement industry. In addition, the cement industry's viability, job security and economic growth are challenged," he warned.
There are other challenges which they brought to Mnangagwa's attention, who promised to resolve them. Masiyane said the problems were of a sensitive nature and would be revealed at an appropriate time.
Despite the challenges, the cement manufacturer has major plans going forward.
These include a US$50 million investment towards setting up solar farms in Gwanda and Bulawayo as well as US$5,2 million toward environmental sustainability.
"We are dedicated to uplifting the industry and commit ourselves to 100 more years of distinguished service," Masiyane said. lFollow Kudzai on Twitter @kuwazakudzai