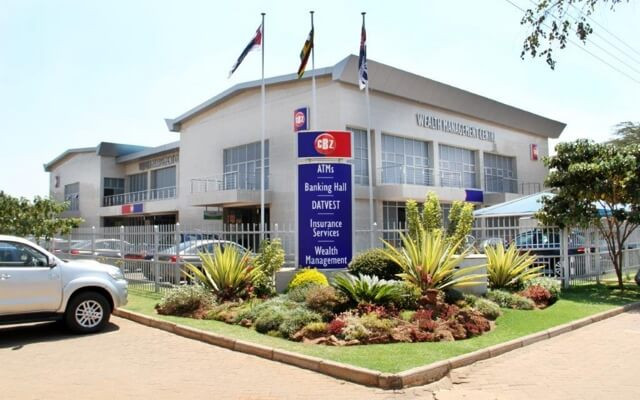 CBZ Holdings Limited (CBZHL) is looking to leverage on the El Nino-induced drought and its downstream effects to find new market opportunities.
As of the end of its half-year ended June 30, 2023, total gross loans and advances to customers reached ZWL$1,95 trillion, with the mining and agricultural sectors accounting for 22% and 21%, respectively.
Zimbabwe is expecting normal to below-average rainfall, meaning that farmers will seek more loans to spend on irrigation.
Also, the predicted rainfall pattern means there will be less flooding of mines, allowing miners to prioritise capital from financial institutions.
"In Zimbabwe, the major downside risk remains the projected normal to below normal rainfall, which may adversely affect output in the agricultural sector, particularly for farmers that depend on rainwater as well as activity in the sectors that depend on the agricultural sector for raw materials," CBZ said in its new trading update for the nine months ended September 30, 2023.
"However, these developments may also bring about new opportunities, among them, new markets, improved crop quality for those crops that do not require excess water, enhanced activity in other sectors such as mining that are usually affected by excessive rains and grain imports to ensure food security, among others."
CBZHL believes the central bank maintained the bank rates unchanged at 75% for the productive sector and 150% for the non-productive sector to balance between stimulating economic growth and maintaining macro-economic stability.
"The sustained tight monetary policy stance resulted in the country achieving some environment stability on both the currency and goods markets. The group's strategic and financial performance were largely shaped by the foregoing during the period under review," CBZHL said.
During the period under review, CBZHL's revenue rose to ZWL$1,53 trillion, more than double what it was over the comparative 2022 period.
The increased revenue could be seen in increases in total advances of ZWL$1,7 trillion, about 57% from the September 2022 comparative of ZWL$1,08 trillion.
CBZHL reported that the increase came as total deposits rose by 113,44% to ZWL4,81 trillion as of September 30, 2023, from a 2022 comparative of ZWL$2,25 trillion.
Resultantly, the inflation-adjusted profit after tax during the period under review rose by nearly 700% to ZWL$636,64 billion from the 2022 comparative of ZWL$79,97 billion.
"The group performed well during the period under review, with all its regulated subsidiaries being adequately capitalised. The group's business underwriting strength aligns with the thrust to grow market share within all the sub-sectors it operates in," said CBZHL which is in the process of buying ZB Financial Holdings Limited.
Related Topics