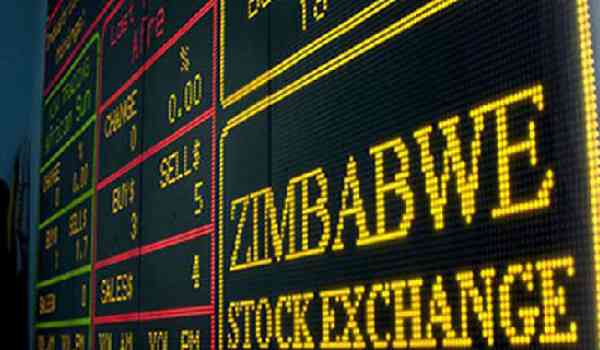 ZIMBABWE Stock Exchange (ZSE) chief executive officer Justin Bgoni says the recently launched Revitus Real Estate Investment Trust (REIT) will become a major contributor to the growth and expansion of the bourse.
Revitus REIT was launched on Wednesday to raise capital for the renovation of properties such as Pioneer House in Bulawayo and Chester House in Harare.
Raising the capital under REIT will be done by purchasing distressed properties at a discount, pool them into the fund, and use the investment raised to turnaround the properties to deliver value for the investing community.
Revitus REIT was launched by the National Railways of Zimbabwe Pension Fund which is hoping to raise an initial investment of US$8 million from the fund.
"We are excited about this development as we believe that the growth of the ZSE will come from new products and services such as REITS. The Zimbabwean capital market has seen a growth of interest in the instrument, and the listing of Revitus REIT is indeed a welcome development to our market," Bgoni said.
"The ZSE management and staff are currently working with various potential REIT issuers, and we look forward to it being the next source of new listings together with additional ETFs (exchange traded funds) that will come onto the market."
Revitus REIT will become the second REIT on the stock exchange after the Tigere Property Fund REIT as the ZSE seeks to ensure the growth of the bourse by leveraging on new products and services.
Tigere REIT was launched by property development and asset managers, Terrace Africa Asset Management (Pvt) Ltd in November 2022, with a net asset value of US$22,2 million.
ZSE has been weakening of late after losing several companies which delisted to list on the foreign currency-based Victoria Falls Stock Exchange.
Bgoni said because ZSE's mandate was to ensure that it sponsors deepening capital markets, several steps were undertaken to support REITs such as the establishment of the REITS Association of Zimbabwe led by property expert, Mike Juru.
"We have undertaken the following initiatives to support REIT: Engagements with potential issuers and we have a pipeline of REITs that want to list on ZSE, lobby the Government for tax incentives," he said.
Bgoni further indicated that the benefit of REITs, especially to pension funds, is its tax-efficient structure. The ZSE boss said exemption from income tax was a major attraction for potential investors which would increase investment funds channelled towards REITs.
"In terms of compliance, REITs allow pension funds to dispose of part of their property portfolios in order to comply with Ipec regulations without having to sell the entire building," Bgoni added.
Funds under management rose 472% to ZWL$14,23 trillion as at end of June, largely due to an increase in property and money market investments.
Related Topics