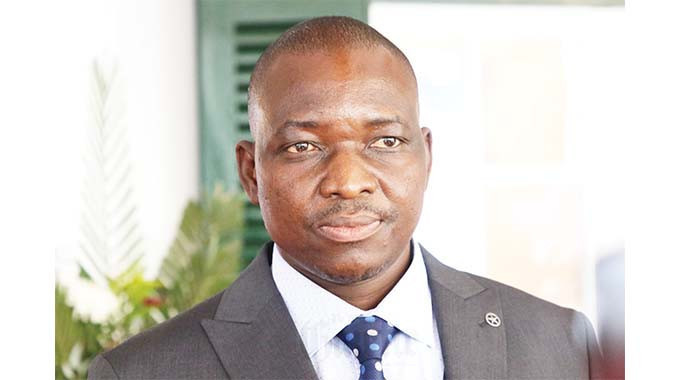 GOVERNMENT says non-compliance to safety and mining laws is the major cause of accidents at small-scale mining operations.
This comes as nine artisanal miners were confirmed dead at Bay Horse Mine which collapsed last week Friday. The mine is in the town of Chegutu, Mashonaland West province.
Addressing journalists at a Gold Mobilisation Deployment workshop in Harare on Monday, Mines and Mining Development minister Soda Zhemu said the main cause of the accident was human error and non-compliance.
"The accident happened because of non-compliance … it was mainly caused by human error," he said.
"And, we also hear that at that mine there wasn't a qualified mining manager (to monitor) the mining activities taking place in the mining shafts. So, human error and non-compliance are the causes of most of the mining accidents that continue to affect the mining sector."
The Mines ministry had launched an inspection exercise of mines before the Chegutu incident. It made 422 site visits and a report produced indicated the level of compliances of these mines.
"The report has been complied and will soon be released and will go through Cabinet. It is only after the report has gone through Cabinet that we will make the way forward. There is need for a push for compliance. The miners should comply with the law," Soda added.
At least 42 artisanal miners were said to have gone into the collapsed mine with authorities predicting an even high number considering the mine had several undesignated entry points.
Zimbabwe Miners Federation chief executive officer Wellington Takavarasha said they had been warning small scale miners not to enter the dangerous pits.
"If you notice most of these accidents that happen when it involves artisanal miners, these are the illegal miners, the people that died. So, we will be trying to register any miner that gets into the mine that is properly mined. Within a mine that is properly mined, they follow rules, and the matters of safety are properly followed," he said.
"One of the issues that has to do with safety is that of mining pillars. The pillars are the ones that protect the mining shafts from collapsing. With these illegal miners, where there is water in the shafts or not, they just continue mining. They are not worried that in the water there are gases, and they die from the gases.
"It's really pathetic that we still have people dying before their time because of non-compliance to mine procedures. We are still pursuing the issue of formalisation to government and the ministry of mines," Takavarasha added.
Centre for Natural Resources Gorvenance executive director Farai Maguwu said the major underlying issue was on how politicians were grabbing disused mines and practising illegal mining and not adhering to safe mining practises.
"The major challenge is deregulation of the mining sector to allow politicians to grab disused mines and alluvial deposits. If you look carefully into the Chakari disaster, government is not revealing the identities of the owners of the mine. Why?" he said.
"They are doing chikorokoza (illegal mining) underground and it only ends in tears. It is the same with what Scott Sakupwanya is doing in Penhalonga, scores have lost their lives through these unsafe mining practices."
He added that all underground mine workings must be inspected regularly, and recommendations must be enforced while non-compliance must be duly punished.
Small scale gold miners contribute 60% to total gold production, making them a large income generator.
Related Topics