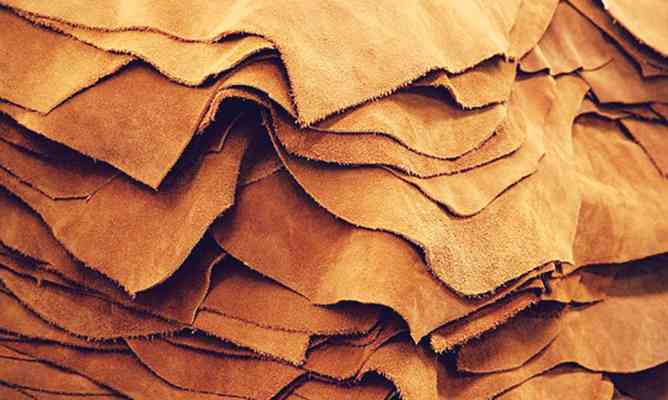 THE country's leather sector is poised for a rebound as a result of policies put in place by government to revive the sector, a report has revealed.
The Zimbabwe leather sector strategy report has revealed that Zimbabwe's rating with regard to global competitiveness has been on a downward trend, but there is an improvement in the sector's performance.
"Zimbabwe's rating with regard to global competitiveness has been very low in the past decade, standing at 136, out of 137 countries in 2011; however since then, its rating has been improving, sitting at 127 out of 140 in 2019.
"It is projected that Zimbabwe may move into the top 100 in the next five years due to robust policies aimed at the economic transformation that are being promulgated and implemented under the second republic," the report stated.
According to the report, the development is expected to stimulate investment in the livestock sector (command livestock). Increases in beef production, and quality hides and skins is expected to enhance the supply stock of the leather value chain.
Statistics show that for the past 10 years, new entrepreneurs entered the leather sector despite the harsh business environment and have since developed innovative business management skills, which is likely to enhance the growth of their enterprises.
The recently completed US$578 600 Zambezi Tanners leather processing facility will likely boost product shipments to the international markets.
Presenting a 100-day cycle report in Cabinet recently, Presidential Affairs minister Joram Gumbo said the Bulawayo-based plant would be among key nerve centres of boosting regional export volumes, following protracted slowdowns in the past few years.
"The project was completed at a total cost of €540 000 (US$578 600 last year)," Gumbo said in his report.
"The plant will be commissioned in 2023, as Matobo Hides. The company is a key player in the leather value chain. When fully operational, trade volumes and exports will increase, thereby positioning itself for the expanded market under the African Continental Free Trade Area agreement," he said.
Despite the small size of the country's livestock herd, Zimbabwe has an advantage over competitors like Ethiopia, Kenya and Uganda with regard to the size of local skins.
Zimbabwe has not been very active on the regional and international leather markets in the past 15 years because of various challenges that impacted negatively on its capacity to manufacture and export leather products.
The leather strategy revealed that most enterprises in the sector were currently operating in the range of between 20% and 30%.
Zimbabwe uses approximately 14,3 million pairs of footwear per annum made of leather, canvas, synthetics and plastics.
Related Topics