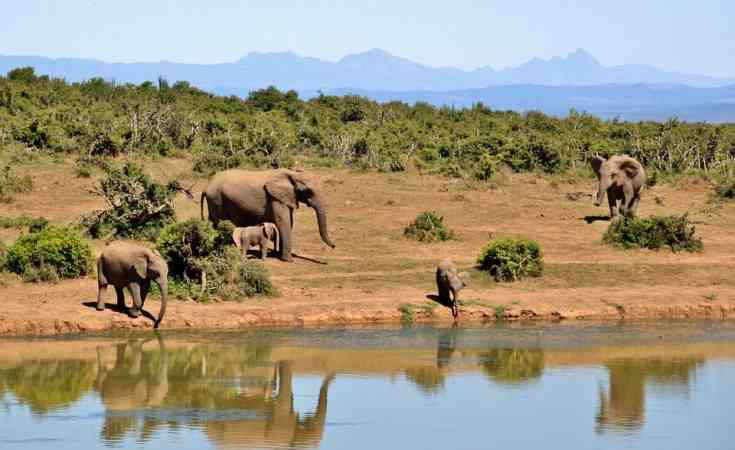 Zimbabwe's wildlife management agency has backtracked on a planned 40% fee hike for foreign tourists on local attractions following a backlash from the tourism industry.
The Zimbabwe Parks and Wildlife Management Authority (ZimParks) was due to hike conservation fees for the Zambezi and Victoria Falls national parks to US$50 per person, from US$30, effective January 2023.
But the Tourism Business Council of Zimbabwe (TBCZ) rejected the fee hike describing it as "steep".
It said the new rates would affect arrivals to prime destinations and hold back recovery for players already battling to stay afloat following two years of hard lockdowns.
TBCZ president said Wengayi Nhau, in a letter to the authority said the industry had already concluded deals for 2023 before the new directive was issued.
He said should ZimParks proceed to effect the fee hike, many operators would be forced to shoulder costs as they could not change existing quotations.
Nhau said it would be prudent to defer the fee hike until the end of this year.
"There are two specific points to which we must draw (your) attention," Nhau said in a letter to ZimParks director Fulton Mangwanya dated December 24, 2022.
"It is international practice for pricing for pre-packaged travel to be settled and agreed in significant advance of travel, and it is the norm within the industry for prices to be settled a year in advance. In the case of the announcement of new fees, these are proposed for implementation from January 1, 2023, which will impact all pre-packaged contracts for much of the coming year.
"The increases announced this month are surprisingly steep and bear no relation to the actual US dollar inflation rate that may fairly be used as the measure by which these can be judged. Local operators have long sold packages for 2023 on agreed prices and it will be impossible, in both legal and moral terms to renege on these or try to extract further top-up payments. This will mean a significant loss of income to operators, who will unfairly have to absorb the difference."
He said the increase would be an obstacle to operators, who have already expressed reservations.
"We request your urgent consideration of a change to the announcement, and ... postpone implementation to the end of the 2023 high season," he said.
Yesterday, Mangwanya, in response, said the implementation of the fee hike had been deferred to the second quarter of 2023.
"A decision has been made to defer the implementation of the increase in park entry fees until the second quarter of 2023. This is meant to allow stakeholders ample time to update trade partners and travellers of the changes. The charges will be implemented on 1 April 2023," he said.
"In an effort to support domestic tourism, the local conservation fee for rainforest of US$7 will remain in force."
Hospitality Association of Zimbabwe president Farai Chimba said entry fees directly affected visitor perception and destination attractiveness.
"We are encouraged that there has been engagements through the TBCZ representing key sectors directly affected in their operations. As the hospitality sector, we do acknowledge the impact it has as this directly affects visitor perception and destination attractiveness," he told NewsDay Business.
Follow us on Twitter @NewsDayZimbabwe
Related Topics