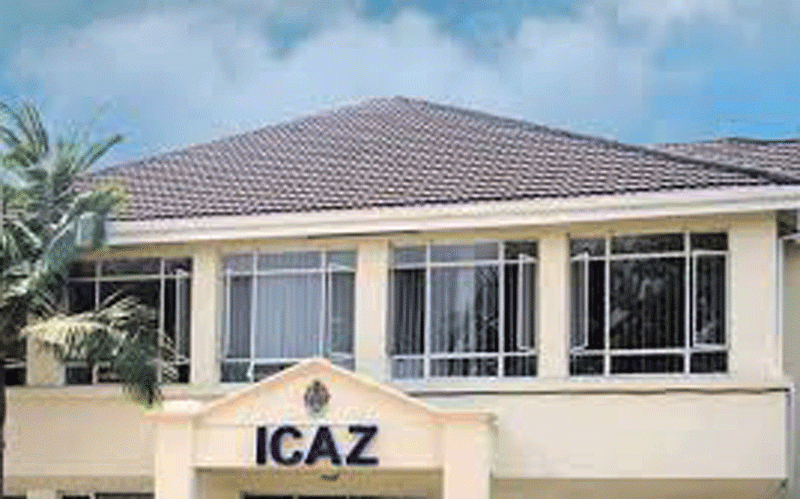 CHARTERED accountants have expressed concern over the loss of value of the Zimbabwe dollar which is proving a challenge when putting together financial statements.
They fear this could lead to misleading financial reports.
Since July 2019, Zimbabwean accountants have been using the International Reporting Standard (IAS 29) which applies to any entity whose functional currency is of a hyperinflationary economy, according to the regulatory body's website.
Speaking at the Institute of Bankers Zimbabwe workshop last week in Harare, Institute of Chartered Accountants of Zimbabwe technical director Owen Mavengere said financials needed to be expressed in real terms to have value.
"In a hyperinflationary economy, financial statements, whether they are based on a historical cost approach or a current cost approach, are useful only if they are expressed in terms of the measuring unit current at the end of the reporting period," Mavengere said. "Paragraph 4 of IAS 29 states that it is preferable for all entities that report in the currency of a hyperinflationary economy to apply the standard at the same date."
He pointed out that if an organisation's functional currency is that of a hyperinflationary economy, there is need for restatement.
"In this case, the entity's financial statements are restated so that all items are presented in the measuring unit current at the reporting date."
Restating figures is essential to ensure that the information being communicated remains verified and gives stakeholders and potential investors the full picture of a company's financials.
Mavengere told NewsDay Business that there is need to ensure accuracy of figures, particularly in the current inflationary environment.
"A dollar, for example, in January is not equivalent to a dollar in December. In fact, with our own scenario a dollar in January is more like US$3,50 today because of inflation," he said.
He said for the numbers to make sense, organisations needed to uplift the January numbers by a factor of 3,5 times so that they could be compared to the November figures.
He said IAS 29 did not define hyperinflation or provide a list of hyperinflationary countries. Rather, it details certain characteristics of hyperinflationary economies as a guidance.
"Judgment is, therefore, required to determine if an economy is hyperinflationary. The most indicator is that the cumulative inflation rate over three years of this country approaches to or exceeds 100%. Our three-year cumulative rate dropped from 3 155% to 2 721% in November which is positive, but we are still not yet within the 100% range," Mavengere said.
Follow us on Twitter
@NewsDayZimbabwe
Related Topics