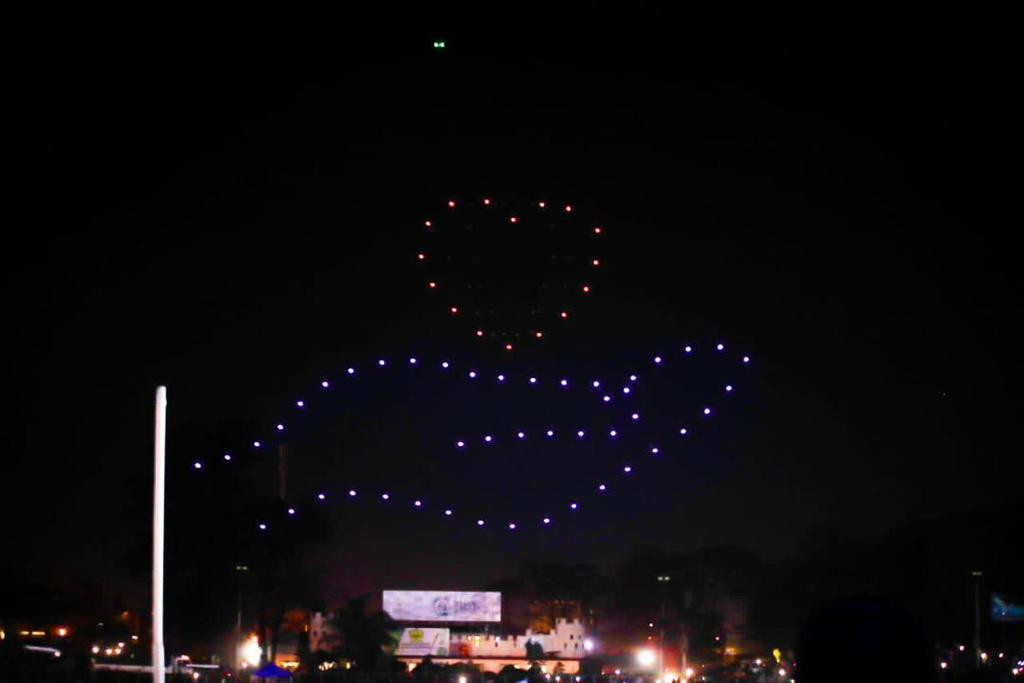 Econet, the country's leading telecommunications and technology company, brought the curtain down on the Zimbabwe Agricultural Show on Saturday night with a spectacular drone show, as part of its 25th anniversary celebrations.
The show – a first of its kind in Zimbabwe – featured 150 drones that synchronised their movements to create a variety of intricate patterns and designs, including Econet's company logo, and the logos of its major brands and services, including Buddie logo and 5G, which the company launched last year.
The displays, which were accompanied by fireworks and a musical interlude, took the audience on a journey through Econet's history, highlighting key milestones in the company's 25-year journey of commercial operations.
"We are excited at this opportunity we have had, to retrace our 25-year journey with our customers, and to celebrate key milestones on that journey together with them using the drones to tell that story," said Econet's Chief Operating Officer, Mr Kezito Makuni.
"This is a testament to our commitment to innovation and our dedication to providing our customers with the best possible service now and going into the future."
Many people took to social media to share their photos and videos of the show in clear testimony of how impressed they were with the spectacle.
Econet was founded by its Group Chairman Mr Strive Masiyiwa in 1993 and commenced commercial operations on July 10, 1998. The company has over the past 25 years become a leading telecommunications and technology giant, offering telecommunications and digital solutions to millions of customers.
Related Topics