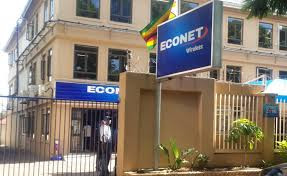 Econet Wireless Zimbabwe says it will once again be participating at this year's Zimbabwe Agricultural Show (ZAS) slated to take place from August 28 to September 2 in the capital, Harare.
"We are excited to be participating again at this year's agricultural show. The show is a great opportunity for us to engage with our customers face-to-face and to showcase our products and services to the public," said Kezito Makuni, Econet's chief operating officer.
The Zimbabwe Agricultural Show is one of the biggest trade shows in Zimbabwe, attracting tens of thousands of visitors from around the country and beyond.
The show, which allows private, public and business entities to showcase their products and yields, promotes the exchange of ideas, experiences and best practice.
This year's event – the 113th edition of the show – is running under the theme "Sustained Growth, Adaptation, Productivity and Linkages".
Econet Wireless, the market leader in the telecommunications and technology industry in Zimbabwe, said its stand at this year's show will, among other products, feature cutting-edge technological solutions from its Econet Business Solutions unit.
The company said it will also showcase it latest M2M (mobile-to-mobile) technology-based services and packages, gaming and entertainment products, 5G commercial and consumer use cases, as well as some of the latest devices and accessories on offer on the market.
"Visitors to our stand will have the opportunity to engage with our expert teams, that will take them through in-depth knowledge and real-life demonstrations of the various uses of our latest products and services," said Makuni.
Zimbabwe Agricultural Show, which was established in 1895, seeks to promote agriculture, and the agricultural value chain of supporting activities, with a view to facilitate agricultural development in the country.
With this year's show coinciding with Econet's 25th anniversary, themed 'Hello 25, Building Memories Together', the public can expect a most colourful display from the country's largest telecommunications and technology company.
Related Topics