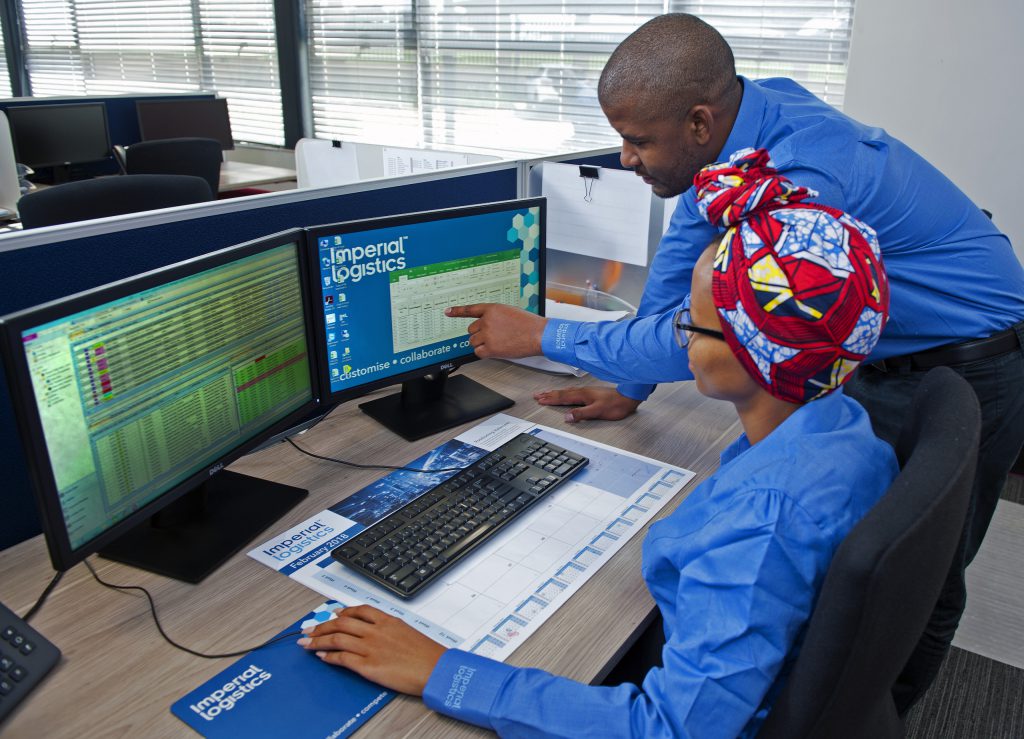 Several African branches of the globally active group Imperial Logistics have been working with the new major version of the logistics software CarLo® since last week–updating from version 2.63 from 2018, which they used up to now, to version 2.73. Within the scope of this measure, the migration of Order Entry and Transport Planning from the Delphi functionality to the CarLo® .NET framework took place as well.
Imperial, whose headquarters are in Bedfordview and Evendale, have already been using the transport management system developed by Soloplan since 2017. Imperial Logistics want to strategically position themselves as the "Gateway to Africa" in the medium to long term and, in this endeavour, they build firmly on the cooperation with the German premium manufacturer of logistics software. About 350 Imperial employees work in transport planning and distribution with CarLo® and profit from many process optimisations for all transport management tasks. By using the advanced and, partially, highly automated process support in CarLo®, they plan and efficiently integrate approximately xxx orders and tours per year.
With the delivery of the CarLo® major version 2.73 and the associated migration to Order Entry and Transport Planning in .NET, many specifications could be implemented and improvements of the individual processes could be achieved yet again with the use of cutting-edge technologies. For example, the diverse integration possibilities that CarLo® offers are of particular importance to Imperial:
Thus, they can integrate important components such as consignment tracking or different financial systems in CarLo® without any problems. Another aspect is the document management functionality integrated in CarLo®, which allows them to save all documents digitally in CarLo®. Thus, nothing stands in the way of paperless work. In this context, the integration of external portals with which orders can be entered by customers or data can be passed on to subcontractors is of utmost importance to the South African company group. For example, by using these connections, there is an electronic return of proofs of delivery, which are the basis for automated credit-note processes.
Another central topic of the update was the integration of workflows and restrictions, which Imperial uses in order to recognise transport risks early on and avoid them. On the South African logistics market, the check and validation of the transport insurance (GIT) is an elementary function used to make sure that every vehicle is sufficiently insured while transporting goods. CarLo® not only simplifies the specification and management of the required insurance documents, but also the support and guidance of the dispatchers responsible during the daily departure and delivery checks.
The migration to .NET and the update to CarLo® version 2.73 were carried out by employees of Soloplan's branch office in South Africa (Soloplan SA Pty. Ltd.) in close correspondence with the responsible project management at Imperial Logistics. Thanks to smooth communication, a transparent execution, good preparation and the best possible support on both sides, the update was carried out successfully. Soloplan thanks everyone involved for the uncomplicated and pleasant cooperation and looks forward to actively supporting Imperial Logistics in their "Gateway to Africa" project in the future as well.
About Soloplan
Welcome to Soloplan, THE software company of the logistics sector.
Soloplan is one of the leading German logistics software companies. As a medium-sized family business with around 210 employees, we develop and distribute the innovative and flexible premium software CarLo® for the efficient handling of all tasks related to transport management.
More than 25 years of experience in the logistics and IT sector and the implementation of countless national and international customer projects speak for themselves, as you can see in a short overview in numbers: 210 employees, 5 locations worldwide and 1,200 customers with more than 25,000 CarLo® users.
Our employee expertise, combined with a spirit of innovation and goal orientation, guarantees this. Working in a software company means never standing still, always developing and breaking new ground. The world of IT opens up new opportunities every day – work with us to realise them.
You can find more information about Soloplan under www.soloplan.com/company.