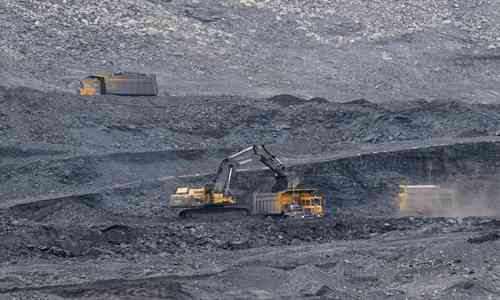 VERIFY Engineering, a government-owned entity, has developed technology to produce top dressing fertiliser from coal, an innovation that will significantly help to satisfy the country's fertiliser demand.
Verify Engineering board chairperson, Edgar Kamusoko told NewsDay Farming that they were now awaiting government funding to kickstart the project.
"We have actually developed the technology to produce top dressing fertiliser from coal, whereby you can produce ammonium nitrate and even urea, which is also part of the top dressing," he said in an interview on the sidelines of the fourth International Renewable Energy Conference and Expo held in Victoria Falls last week.
He added: "These are ammonium-based fertilisers and that can be done using the gasification processes for which we have already developed technologies and designed.
"We're only waiting for the implementation and we have been promised funding from the government and we are expecting that perhaps in the next few years we should be able to set up that plant which will produce substantial top dressing fertiliser for the country.
Top dressing fertiliser, according to Kamusoko, is presently in huge demand in Zimbabwe, but local production only meets about 10% of that demand, necessitating imports for the remaining 90%.
The country's fertiliser industry requires about US$135 million per year in foreign currency to operate at 60% capacity or more so that it meets current demand, according to the Zimbabwe Fertiliser Manufacturers Association.
"So we will be coming in with a pilot plant, which in the next three years, will start closing that gap and perhaps will start producing in the ranges of about another 10% or so.
"We wish brick upon brick, to continue expanding the capacity of that fertiliser plant once it's set up to continue expanding it and eat into the national demand and be able to satisfy our national demand of ammonia nitrate for top dressing in agriculture and I think that will also go a long way in supporting our agricultural efforts," the engineer said.
Verify Engineering, a major producer of medical oxygen, acetylene, and nitrogen gases, supplies customers in the healthcare, petrochemical refining, manufacturing, food, beverage, fibre-optics, steel manufacturing, aerospace, chemicals and water treatment industries. It is also the biggest supplier of industrial gas in Zimbabwe.
The firm launched its first-ever strategic business unit in August 2021. It was established in April 2005 with the support of the Higher and Tertiary Education, Innovation, Science and Technology Development ministry.
Related Topics