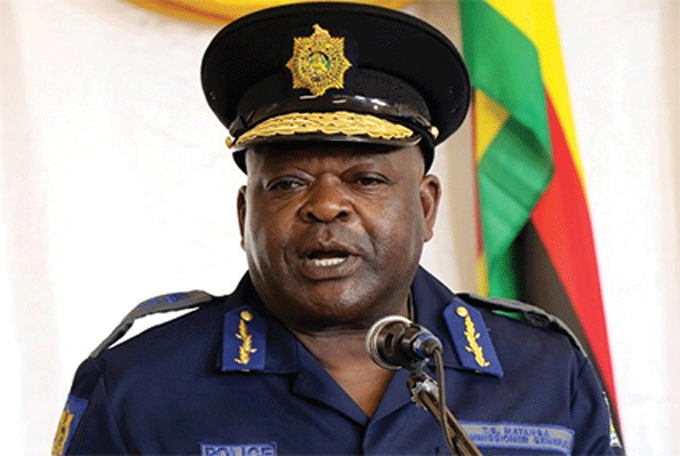 BY METHEMBE SIBANDA POLICE Commissioner-General Godwin Matanga yesterday despatched 14 police officers to South Sudan, urging them not to speak ill of the country during the United Nations (UN) peacekeeping mission.
Addressing the 14 police officers in Harare, Matanga said: "As you partake in another mission, it is important for you to remember that your colleagues, who served in other UN missions across the world, left a legacy of exceptional performance. Therefore, bear in mind that we are once again sending you to be representatives of the organisations and indeed our beloved nation, Zimbabwe.
"I call upon each and every one of you to remain disciplined and desist from all forms of behaviour that might bring the ZRP and our country into disrepute. When your mission ended abruptly in Darfur, the temptation was high to speak ill of the United Nations, the organisations and the country, but you chose otherwise."
"Some of you may recall that the contingent before us had a short stint in Darfur, but the mission was closed in order to pave the way for a new peacekeeping mission with a different mandate; the United Nations Transition Assistance Mission in Sudan.
"Let me, however, express my gratitude to the United Nations for considering the circumstances that affected this contingent and affording it another opportunity to serve under its banner in South Sudan," he said.
Matanga urged the departing police officers to serve with distinction, adding that some police officers that served in UN missions won various awards, while others occupied top leadership positions in several peace-keeping missions.
Follow us on Twitter@NewsDayZimbabwe