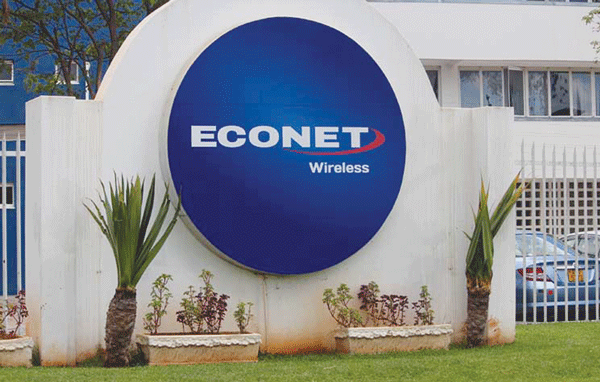 BY BUSINESS REPORTER TELECOMMUNICATIONS companies are set to review tariffs this week as a result substantial increase in operational costs.
The review comes at a time when the national power utility Zesa Holdings increased electricity tariffs on Monday by 218% to US$0,1063/kWh from US$0,0334/kWh to avert a potential power crisis.
The State-owned company said it was facing collapse due to the sub-optimal tariffs it was charging for the past three years.
Zimbabwe is experiencing unprecedented price hikes caused by supply chain bottlenecks and disruptions, along with global fuel price increases emanating from the Russia-Ukraine conflict, which have seen the country's annual inflation rate spiking to 96,4% in April.
Postal and Telecommunications Regulatory Authority of Zimbabwe (Potraz) recently approved new tariffs to cushion companies against rising inflation.
"Contrary to popular perceptions, the telecoms industry is capital intensive because it requires continuous technological upgrades. The latest decision by the regulator will enable the telecoms industry to invest in rolling out 5G mobile services," economist McDonald Chimuka said.
The key players in the industry have already invested billions of dollars to roll out 4G services with the focus being to secure more funding to roll out 5G. Econet Wireless, the country's largest mobile network operator, recently launched 5G services in Harare and Bulawayo, with more sites expected in Victoria Falls, Gweru and Chitungwiza.
Chimuka added that if 5G is to become successful in the country, firms in the telecoms sector should improve their average revenue per user.
"With the current levels of average revenue per user, there is no business case for any mobile operator to roll out 5G," he said.
Average revenue per user measures the amount of money that a company can expect to generate from an individual customer.
The Zimbabwe dollar is rapidly losing value against major currencies such as the United States dollar, eroding disposable incomes. This has deprived telecoms companies of the much-needed revenue.
Mobile network service providers are already operating on the edge as they are struggling to secure foreign currency needed for network upgrades, paying software and licence fees as well as procuring fuel to power base stations using generators in the absence of electricity.
Until recently, most services and products in the telecoms sector were pegged in the local currency, which is trading above $400:US$1 on the parallel market compared to the auction exchange rate of $258:US$1.
Acute electricity shortages being experienced across the country due to ageing infrastructure and lack of investment in the power industry are also forcing telecoms companies to buy millions of litres of fuel to keep their businesses afloat.
After crude oil prices breached the US$100 per barrel mark for the first time since 2014 in March, telecoms companies have had to dig deeper to meet fuel costs.
All these challenges, coupled with increased cases of vandalism, have seen decreased investment in the sector.
According to the Potraz sector performance report, a total of $1,2 billion was invested in the fourth quarter of 2021, showing a 23,9% decline from $1,6 billion recorded in the third quarter of 2021.
The capital expenditure by mobile operators was mainly in national switching, national transmission as well as hardware and software.
 Follow us on Twitter@NewsDayZimbabwe
Related Topics