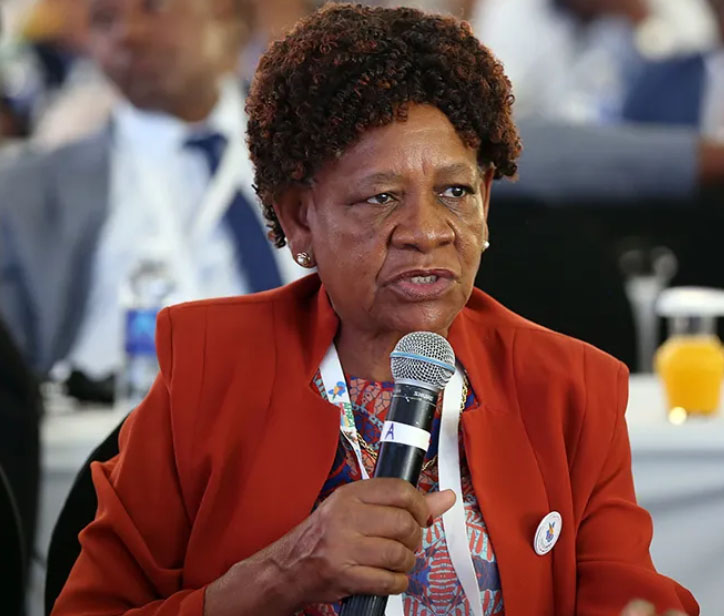 BY HARRIET CHIKANDIWA
PRIMARY and Secondary Education minister Evelyn Ndlovu on Thursday came face-to-face with the poor state of rural schools, where she expressed shock that one school in Masvingo did not have standard learning infrastructure.
Ndlovu made the remarks during a familiarisation tour of Chikwanda Primary School in the province.
"I am really surprised that a school established in 2004 still has no standard school infrastructure (such as classrooms, teachers' accommodation) completed and in use to date," Ndlovu said.
"The teaching and learning environment is, therefore, not conducive to optimal performance for our learners and we must strive to work hard to improve this situation."
Ndlovu pledged to mobilise some funding towards the completion of some of the infrastructure.
Government-run rural schools are neglected, with teachers forced to conduct lessons under trees. Most of the neglected schools produce poor results, with teachers also shunning them.
Learners also walk long distances to school, often leading to the high number of dropouts.
"One other worrying thing is the fact that there are no computers at this school, we live in a technology era where information communication technologies (ICTs) are now an essential tool for the enhancement of teaching and learning," Ndlovu added.
"The ministry has developed e-learning platforms that are accessible to teachers and learners using ICT gadgets. I urge the school community and leadership to prioritise such interventions by working together with other line ministries.
"On our part, as government, we will continue to mobilise resources to connect all our schools and help reduce the technological divide between rural and urban schools."
Ndlovu said her key focus is on ensuring the provision of relevant, inclusive, equitable and affordable quality education as mandated by the Education Act and in line with the government's policy document, the National Development Strategy 1.
Follow us on Twitter @NewsDayZimbabwe