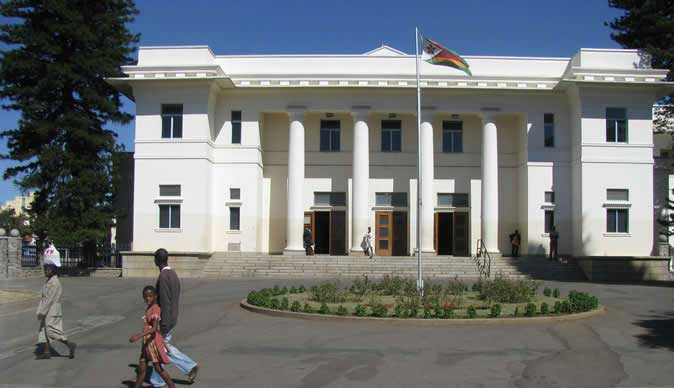 BY NIZBERT MOYO BULAWAYO City Council (BCC) said it would soon approach the Zimbabwe Prisons and Correctional Services (ZPCS) to demand compensation over deforestation.
This was after inmates at Khami Prison were seen cutting trees for firewood at Mazwi Nature Reserve.
BCC environmental officer Sobhuku Dube told a dialogue meeting organised by the Matabeleland Institute for Human Rights last Friday that council will pursue the issue.
"Khami Prison officials should replace the same number of trees that they destroyed at Mazwi Nature Reserve. We will come up with a total number of trees that need to be replaced. We approached them after they committed the offence and they promised that they will not do it again,'' Dube said.
He said the villagers in Mazwi should look for a site they think is suitable for tree plantation and ask for a ward retention fund from the council to drill a borehole for watering their trees. He said Khami Prison officers should donate the trees to be planted.
Matabeleland Institute for Human Rights co-ordinator Khumbulani Maphosa said they received a complaint from St Peters villagers on August 1 that Khami Prison officials and inmates were chopping down trees for firewood.
ZPCS Bulawayo provincial spokesperson Garainashe Moyo said they held a meeting with council and the matter was resolved.
"Yes, we had a meeting and the matter was resolved amicably," Moyo said.
The meeting was attended by the Environmental Management Agency, Forestry Commission and Mazwi environmental committees.
Follow us on Twitter @NewsDayZimbabwe