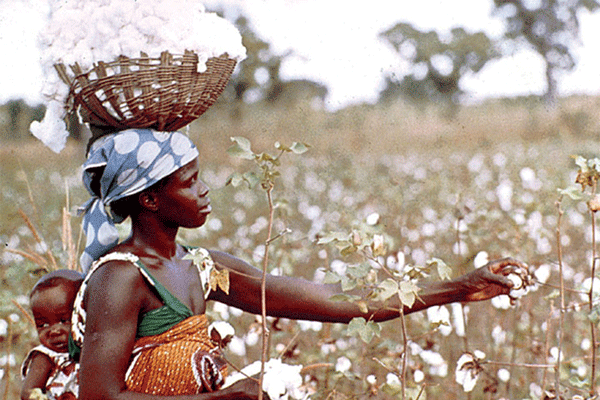 BY AMOS BATISAYI
COTTON farmers are considering abandoning the crop due to payment wrangles with the State-run Cottco which is failing to pay them on time.
Most cotton farmers, who delivered their cotton some months back, are yet to be paid.
Farmers who spoke to NewsDay accused Cottco of reneging on an earlier agreement to pay them on the day of delivery at buying points. Inquiries by this paper revealed that farmers who delivered cotton to various buying points in May, are still waiting for payment.
Norbert Musvitiwa, a Gokwe-based cotton farmer and retired school head, said he felt let down by Cottco after delivering his produce some months back.
"I had hoped that upon payment by Cottco, I would start other income-generating projects. Unfortunately, I am yet to be paid for the deliveries and all my plans are in limbo," he said.
"With the foreign currency black market rate soaring, I really do not know what I am going to do with the paltry amount that I am going to be paid. What many cotton farmers cling to is the nostalgia of the good old days. I delivered cotton in 2020 and 2021 but I am yet to receive full payment for the produce. I only got what they termed advance payments and to me it's robbery because my dues have been eroded by inflation," he said.
A farmer, who grows seed cotton said: "Many farmers have not been fully paid for seed cotton delivered last season, and even if they were to be paid now, the value of the money is also another issue to consider."
Some of the farmers, who preferred anonymity, said they were contemplating stopping cotton production since they were incurring losses every year.
This has been caused by poor pricing systems, late and non-payment for the cotton. The price have changed over the years. Before 2018, at a time when the multi-currency system was in place prior to the reintroduction of the local currency, one kilogramme of cotton was priced at $1,42 in 2015 and $1,51 in 2017.
Efforts to get a comment from Cottco managing director Pious Manamike were fruitless as he had not replied to emails sent to him by the time of going to print.
Speaking during a post-Cabinet briefing a fortnight ago, Information minister Monica Mutsvangwa said 98 598 metric tonnes valued at $5,2 billion had been delivered to the Cottco depots.
The cotton is 66% of the targeted output and has surpassed the 2020 deliveries by 20%.
Cottco claims to have paid $1 779 000 000 and US$1 746 115 to farmers, while Treasury has paid $620 million of the $850 million that was owed to cotton farmers for the 2020 marketing season.
Follow us on Twitter @NewsDayZimbabwe