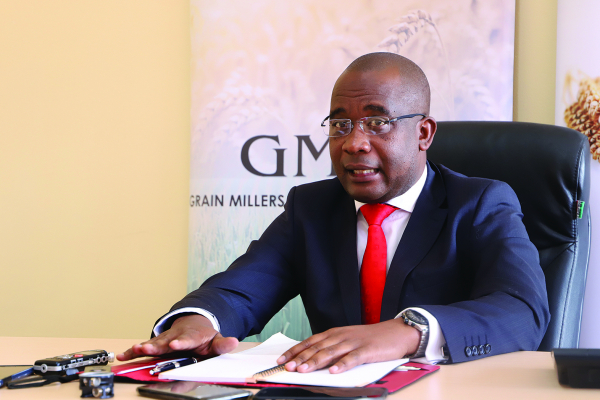 BY SIMBARASHE SITHOLE
ZANU PF Mazowe district co-ordinating committee chairperson Tafadzwa Musarara has blasted Mvurwi police and the local council for harassing vendors.
Musarara was speaking at a funeral of a Zanu PF official, Alfa Nyangoni in Mvurwi on Saturday.
"I am being advised that the police and council were harassing vendors in this town. That should stop. We want vendors to be free. The DCC is promising you that we are going to engage both the police and the council on that matter," he said to wild cheers from vendors.
Vendors, who spoke to NewsDay, said they were losing their goods to council officials and accused the local authority of charging exorbitant fees per day for them to operate on the streets.
"We are being harassed by the police who are using their cars to chase us. Most of the time, we leave our goods on the streets as we flee and they confiscate them. We hope with this new leadership, we are going to be assisted," Dudzai Mabwe said.
Another vendor, Ian Gomwe said Mvurwi Town Council was charging US$1 per day for a temporary vending stall.
"The council is charging $1 per day and that amount is too much for a temporary place where there is no toilet. If you sum up that money per month, it will be US$30 while other market places in other towns are charging US$10 per month.  We demand action on that issue," Gomwe said.
Council chairperson Alderman Shereni Mazhambe promised to act on the matter.   "We have heard the vendors' concerns and we are surely going to take action," he said.
Follow Simbarashe on Twitter @simbasitho