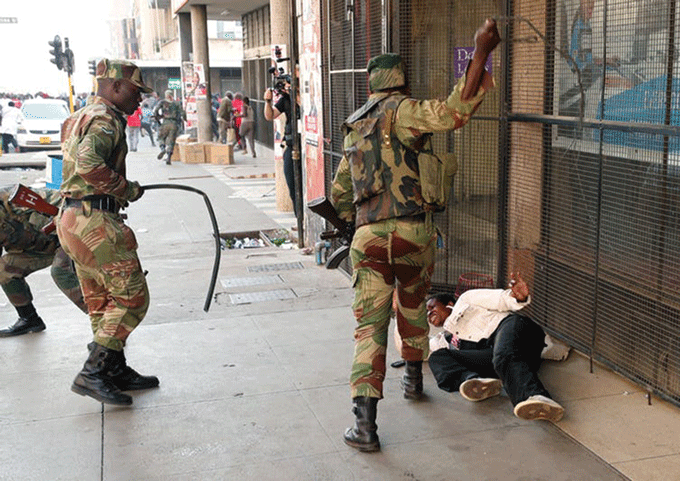 THE Institute for Young Women's Development (IYWD) joins the rest of the country in celebrating two remarkable public holidays — Heroes Day and Defence Forces Day.
It is not a coincidence that these two holidays are synchronously celebrated as their significance is intertwined. We pay tribute to the heroines and heroes of this country who sacrificed their lives for the greater freedom of the motherland.
In particular, we salute the unsung young women and girls who sustained the liberation struggle, both as frontliners and non-frontliners.
While we celebrate, we implore the government to implement the Constitution to bring into life fundamental freedoms and rights of Zimbabwean women and men as sought by the departed and living gallant daughters and sons of the soil. We crave for a society where the efforts of our heroines and heroes are acknowledged through an open and democratic society that is grounded in upholding human rights.
We call upon government to implement the Kgalema Motlanthe Commission report and deliver the much-awaited justice to the victims of the August 1, 2018 shootings. We aspire to live in a society in which every citizen enjoys their socio-economic, civil and political rights and freedoms our heroines and heroes had in mind when they waged the liberation struggle.
We also encourage the government to create an environment that is conducive for both men and women to serve in the security sector through gender-sensitive policies.
To Zimbabweans, we say let us ensure the safety, inclusion and protection of the young women and girls within our respective communities.
We should shun any form of violence against women and girls who aspire to take part in decision-making and governance processes at all levels.
Zimbabwe is our home and it is our duty to make it a state-of-the-art democracy that we all aspire for. –Institute for Young Women Development
Related Topics