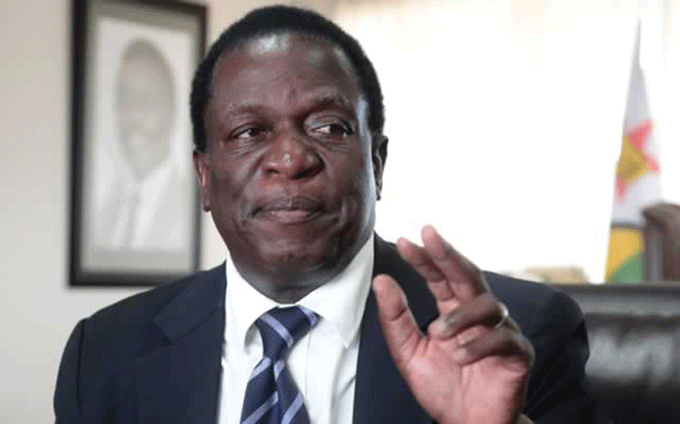 IT appears Zimbabwe's political leaders are in a time warp of the deranged, declaring themselves impervious to change and getting miffed at suggestions that the future of this country could be better without them.
The thought that Zimbabwe could one day exist without their presence appears to fill them with both dread and anger, bringing out the worst in them. Events in the region, especially in Zambia where the opposition could take the incumbent head-on and win fairly, with the country witnessing another peaceful power transition appear to have touched a nerve closer to home. And so, President Emmerson Mnangagwa, or "Number 1", to quote Koffi Olomide in Patati Patata, his collaboration with urban groover Roki and Rayvanny duly obliged:
"Let me tell you even before you ask me, if anyone dreams of what happened in Zambia happening in Zimbabwe, come back to your senses and brew some beer," Mnangagwa thundered, possibly in panic, to loud cheers from party supporters and senior officials.
For a man, who spent over five decades as an apprentice to the Machiavellian Mugabe, he appears to easily forget the biggest lesson of history: that the only constant in life is change itself.
His utterances followed a similar script from which his spokesperson George Charamba was reading when he declared that Mnangagwa and his ilk would not relinquish power to anyone, especially to MDC Alliance leader Nelson Chamisa whatever the election result.
Writing on Twitter under his @Jamwanda2 handle, Charamba declared that his bosses were soldiers who would not allow opposition MDC Alliance leader Nelson Chamisa to "just rule."
"Thinking that the military are just wearing overalls (military gear) for Chamisa to just rule, fear God," Charamba tweeted.
Charamba's Trumpian fingers show that the country is far from being mature democratically and that our so-called leaders are not only vain and greedy, but have an insatiable sense of entitlement. It is a corrosive trait that was manifest under Mugabe, with disastrous consequences.
Mugabe was to later confess, after his army chiefs kicked him out of office in November 2017, that he lost the 2008 presidential election to the late MDC-T leader Morgan Tsvangirai but the military urged him to hold on to power. This abuse of State security institutions by the ruling party is a threat to democracy and engenders political instability.
Zambia, and many in southern Africa, are showing that peaceful transfer of power is essential to sound governance and development.
Africa is making impressive strides towards democracy and despite a few bad apples, Mnangagwa included in that rotten basket, change will come to Zimbabwe.
It is up to him to determine how history will remember him: as the transformative leader who actually helped his country out of this democracy deficit or the man who proved that Mugabe was a saint by comparison. His Zanu PF party can embrace change and actually lead the process, or be left behind.