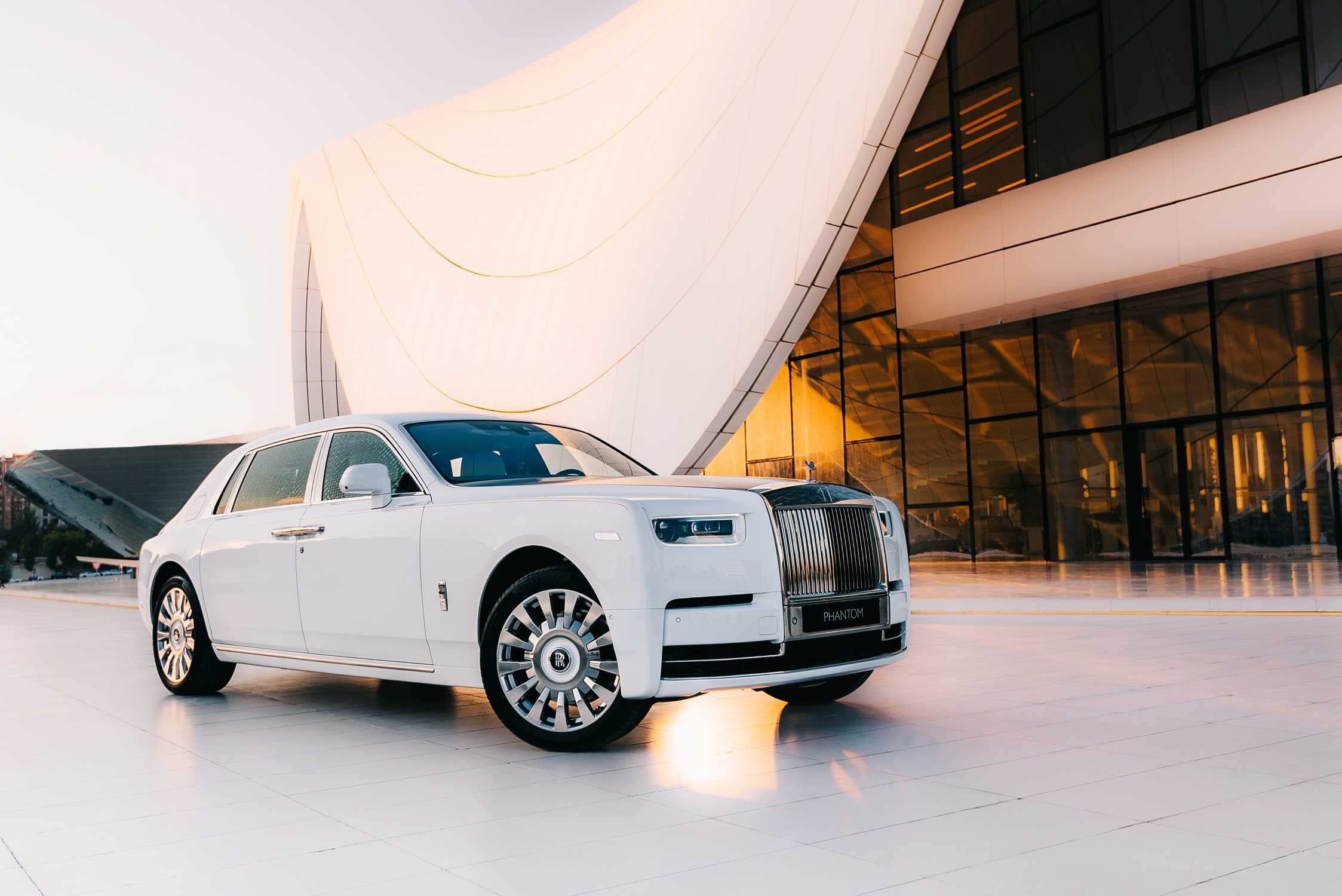 BY Staff Reporter
THE company that sold and delivered a £335 000 Rolls Royce Phantom to a "mysterious Zimbabwean minister" has backed down and alleged the vehicle was actually sold to an ordinary Zimbabwean.
'We're taking this Rolls-Royce Phantom to Zimbabwe … we have sold it to one of our very good clients who is a minister there."

Ndeyaniko tiite makorokoto? pic.twitter.com/h8Xf3RsZP5

— Edmund Kudzayi (@EdmundKudzayi) July 16, 2021
This followed an outburst of anger from Zimbabweans who blasted government officials for their penchant to showcase opulence in a sea of poverty.
Dep Minister Machakaire is a businessman par excellence and is transparent, paying taxes and all. We should not rush to denigrate someone for their taste. As long everything is done above board. We should see and support more rich black people. pic.twitter.com/YvEOqXVbZg

— Hon. Temba P. Mliswa (@TembaMliswa) July 18, 2021
GVE London, one of the United Kingdom's leading independent suppliers of luxury vehicles, took to microblogging site Twitter last week saying they were delivering the luxurious vehicle to one of their top clients in Zimbabwe who is a minister, but did not mention the name.
This raised speculation that it could have been Youth deputy minister Tino Machakaire.
A Statement from GVE London pic.twitter.com/Nwd2xN8B3X

— GVE LONDON (@gvelondon) July 20, 2021
"GVE London would like to apologise for any misunderstanding caused by a recent video posted on our social media implying that a vehicle we recently sold was being sold to a minister in Zimbabwe," the company said in a terse statement.
The ZanuPf Youth League itself named Tino Machakaire as one of the most corrupt individuals in the country in 2019And your boyfriend comes here with yomix bundles to defend him🙄 pic.twitter.com/xoBCovJCBw

— Tapiwanashe Chiriga🇿🇼 (@tapchiriga97) July 18, 2021
"This was incorrect. The employee that made the statement was not involved in the sale of the vehicle and did not know that this vehicle was actually being sold to a private individual. We apologise for any inconvenience caused."
Hon Machakaire can defend himself including telling Zimbabweans his businesses involving Command Agriculture and why at some point he assisted stopping Hon @BitiTendai to bring Queen B to account to a Parliamentary Committee on Tagwirei's role in Command Agriculture pic.twitter.com/DFTRqtKlU6

— Pedzisai Ruhanya (@PedzisaiRuhanya) July 18, 2021
Zimbabweans had reacted angrily, accusing the Zanu PF elite of being insensitive to the plight of the ordinary people, although the Wedza South Zanu PF MP, according to his supporters, could afford any type of luxurious car due to his financial muscle acquired before getting into politics.
While grown men and women continue twerking in defence of Tino Machakaire's wealth, and Government officials intimidate journalists;I share with you a video where the ZANUPF youth league accused Machakaire of corruption and violating exchange control regulations!#NoToLooting pic.twitter.com/m2UQs5PWIY

— Hopewell Chin'ono Today (@daddyhope) July 18, 2021
However, the ruling Zanu PF party and government officials fell over each other defending the purchase, saying it was everyone's right to buy any vehicle of their choice as long as they could afford.
Tino Machakaire's whole enterprise built on extracting taxpayer funds through Kuda Tagwirei. That's the business. He doesn't get state tenders, Tagwirei does all that. If public officials declared assets, and income is clear, Mr Machakaire would have no issues publishing accounts

— Mduduzi Mathuthu (@Mathuthu) July 21, 2021
A British Liberal Democrat and member of the House of Lords, Jonathan Oates, on Monday said he would raise questions in Parliament over how the transaction was handled, with the aim of forcing the UK government to act if evidence of wrongdoing was unearthed.
and that the UK and Zimbabwe authorities can work together to ensure that that corruptly acquired funds have not been used, and that if they have they are returned to the people of Zimbabwe, including any commission made by GvE… 3/4 #UK #transparency #Zimbabwe

— Lord Oates (@oatesjonny) July 18, 2021
He said he would also ask his government whether there had been discussions between the Reserve Bank of Zimbabwe and the Bank of England on whether foreign currency regulations were followed during the transaction.
So @gvelondon – are you feeling confident about your customer due diligence and source of funds checks? #CDD #AML #PEP Zimbabwe 🇿🇼 https://t.co/w7vnof13Po

— Duncan Hames (@duncanhames) July 18, 2021
Zanu PF chief whip Pupurai Togarepi immediately hit back, telling NewsDay that the British are hypocrites.
When a black man succeed, he is a thief, he is a front, he has connections, he has tokoloshi or ritual murder etc etc! Bring evidence, ah no somebody said so Kikikiki, dhololo!!! Ko iwe tsvaka tokoloshi dzakovo ndokunge dziriko. Pple work out there day& nyt to be where they are

— Togarepi pupurai (@TogarepiPupurai) July 18, 2021
Togarepi said he would, in turn, raise a motion in Parliament for the UK government to return what "they stole from us".
These are the questions I intend to table in Parliament tomorrow on the source of funds in the alleged purchase of a Rolls-Royce Phantom from @gvelondon by a Zimbabwe minister. @daddyhope @johnestevens @TransparencyUK pic.twitter.com/S1XerolLDd

— Lord Oates (@oatesjonny) July 18, 2021
Machakaire runs a successful transport and logistics business trading as Tinmac with the latest trucks running into several hundreds. His business straddles the southern Africa region.
Follow us on Twitter @NewsDayZimbabwe