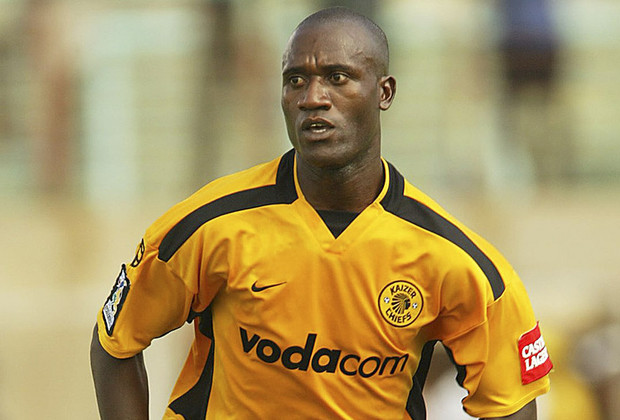 BY TERRY MADYAUTA
FORMER Kaizer Chiefs captain Patrick Mabedi has opined that Luke Petros did not receive the respect and rating that he deserved when he played in South Africa.
Acknowledging the good quality which Petros possessed, Mabedi said the now WhaWha coach was not well received at the Amakhosi back in 2000, so much that he was unable to cope with the club's demands.
Prior to his Chiefs move, the striker was a free-scoring forward at the now-defunct Lancashire Steel and for the Warriors, but unfortunately, things did not work for him down South.
He arrived in South Africa in July 2000 as a veritable and promising 27-year-old striker who had been one of the Warriors' prized marksman soon after finishing as the 1999 Cosafa Castle Cup top goalscorer.
However, the moment he entered the Chiefs fray, his fortunes turned for the worst and as a result, has been listed among the worst foreigners ever to grace the rich South African team since the turn of the millennium.
In two seasons, he only managed five goals in 24 games before he was offloaded to join National First Division team, Dynamos where he also struggled.
But for his friend Mabedi, who at that point was the team captain and one of their star players, Petros could have done better had he been received well in light of the overwhelming demands of club then under the tutelage of Muhsin Etrugral.
"He was a top notch striker whose arrival was, unfortunately, not well received. He did not get a chance to express himself under Ertugral. That really affected him," Mabedi said.
"Thats a unique problem that always arises when people of different nationalities meet in this game of football. It's often very hard to understand each other.
"It's because of different mentalities, but I felt my friend (Petros) really did not get a equal opportunity just like most of us to showcase himself.
"For me, he was an effective striker, more than other players during that time, but his initial relationship with the coach was the main drawback.
"Being one of the foreigners in the team at that time, I really understood everything that happened to Petros and I took it to myself to help him become comfortable in the team."
However, Petros is not the only Zimbabwean player who left a forgettable mark at the club.
Former Chicken Inn pair of Mitchell Katsvairo and Edmore Chirambadare, who moved to Naturena in 2016, failed to really explode at the club.
Katsvairo and Chirambadare failed to deliver what was expected from them at the Naturena after catching the club's sights during 2016 edition of the Caf champions league with Chicken Inn.
But it was Katsvairo's stint which was cut short earlier than expected and was off-loaded just after one season, which he had spent time on loan in Tanzania.
Chirambadare followed suit in 2018, although he has shown much potential after being named as the club's most improved player during the 2016-17 season.
Follow Terry on Twitter @madyautatpm