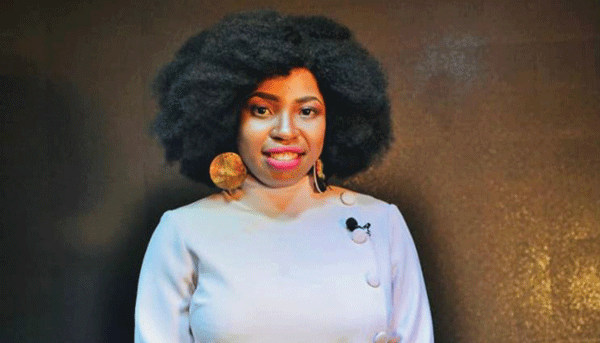 WOMEN have over the years been at the receiving end of all forms of abuse, but at the height of it all is sexual abuse and gender-based violence (GBV). The situation worsened with the inception of COVID-19 where justice for victims of rape and GBV was delayed and saw many perpetrators going scot-free.
Civic and women rights groups across the country ran a series of campaigns advocating for justice for rape and GBV victims, and an end to rape perpetrated on young girls and women.
NewsDay reporter Lorraine Muromo (ND) spoke to Adult Rape Clinic communications officer Florida Mapeto (FM) on the challenges that women face when confronted with the trauma caused by rape and what measures could be put in place by policy makers to deal with them.
ND: Looking at the general landscape in Zimbabwe, women, both young and old are raped on a daily basis. What is your analysis as an organisation of this issue, and what are the statistics?
FM: To begin with, rape and sexual violence in Zimbabwe are concerning issues with over 65% of survivors in the country seen at the Adult Rape Clinic (ARC) since its inception in 2009. Most of the cases are perpetrated by known persons  and these include family members, lovers, colleagues just to mention, but a few.
What is even more worrisome  is that over 70% of these survivors are adolescent girls and young people. However, it is important to take cognisance of the fact that these statistics do not represent the magnitude of the problem due to underreporting exacerbated by various reasons that include lack of information, and support, and fear.
ND: What support mechanisms do you offer to rape victims that approach your organisation to ensure that they adequately deal with trauma and find healing in the process?
FM: ARC works primarily to deliver medicolegal and counselling services to victims and survivors of sexual violence. From the moment a survivor steps into the clinic they will receive a comprehensive medical and psychosocial post-rape services which include emergency treatment and the administering of post-exposure prophylaxis for HIV, prophylaxis for sexually transmitted infections (STIs) and emergency contraceptive pills to  prevent pregnancy.
ND: In order to put an end or at least reduce the number of rape cases in the country, what do you think should be done by policy makers?
FM:  As an organisation, we support the call for mandatory rape sentencing and revisiting of laws in our Constitution that perpetuate rape culture. There is an urgent need to address laws that are vague on sentencing weighing the relationship between the perpetrator and survivor particularly in the case of marital rape. We also need to do away with laws that permit the Judicial system to use its discretion to define evidence based on stereotyped assessment of the complainant's behaviour.
ND: Perpetrators often claim that their victims pushed them into doing it either by way of dressing or some other reason, what can women and young children specifically do to try and avoid being victims of rape. How can they also conquer fear and stigma and report their perpetrators to the responsible authorities?
FM:  Inasmuch as we try to emphasise the message that anyone can be a survivor and anyone can be a perpetrator in all our campaigns, this will never be enough. Women and young children cannot avoid being rape in any instance; such terms often divert accountability for sexual violence from the perpetrator to the survivor. We can say to women do not drink alcohol as if sober people don't get raped, or do not move around at night as if most rapes are not occurring in the daylight. We cannot continue telling children not to talk to strangers when we are well aware that the majority of perpetrators are known to the survivor. Rapists are the ones who rape people and we need to address them and teach them not to rape, that is the number one and only way to stop sexual violence. If this has happened to you, don't choose silence, tell someone you trust and receive the help that you need
ND: What are the structures in place that rape victims can make use of in such instances?
FM: ARC does not operate in isolation so we also have strong referral pathways such as members of the victim friendly system. We encourage survivors to prioritise their health first by seeking treatment within the first 72 hours (three days) from their nearest hospital or clinic. If the survivor decides to report we encourage them to visit the nearest police station and request to be attended to by a Victim Friendly Unit police officer, in pursing justice or in instances where the survivor is concerned about their safety there are organisations that provide legal services and safe shelters for example, Musasa, the Zimbabwe Women Lawyers Association, Roots, Shamwari Yemwanasikana, Tree of Life, and others.
ND: With regards to the above-mentioned advice, what are some of your important recommendations to rape victims on how to deal with trauma and the healing journey?
FM: Healing is a process and the trauma of sexual violence is something that cannot be ignored, we encourage survivors to seek professional counselling and psychotherapy. ARC has a psychotherapy department dedicated to dealing with severely traumatised survivors and sometimes the process takes over six months until a survivor feels that they are completely healed.
ND: In instances of rape, women and children tend to suffer from trauma and disconnection from reality, what do you think are the implications of rape on women and children, and what should understand?
 FM: Everyone, men and boys included also suffer and are affected when there is need to support a survivor who is a member of the family and could be a daughter, mother, sister or an acquaintance. Female survivors are heartbroken and endure the effects of rape including economic challenges.
ND: Some communities, family members and even individuals having either witnessed or experienced such situations are afraid to report to the police, kindly highlight the importance of reporting rape and seeking immediate help.
FM: Rape, unlike other crimes, is a medical emergency which requires certain services to be acquired within a specified period of time.  ARC is currently pursuing a #72 campaign which stipulates the time within which survivors are required to present to a health facility and eligibility period for treatment and prevention of HIV, STIs and unwanted pregnancy. Seeking immediate medical services is also critical in the court process as it aids investigators to extract and secure untampered evidence via the forensic medical examination.
ND: What are some of the actions you are taking as an organisation to offer self-defence mechanisms to women, and are there any legal pathways to follow up after rape incidents?
FM: As ARC, our main mandate is post-rape and preventing the physical, mental and psychological effects. We do have an advocacy, outreach and awareness department that conducts community sensitisation, prevention and behaviour change campaigns to educate. Presently, we do not have any facility that caters for self-defence mechanisms although it is something worth embarking on in the near future.