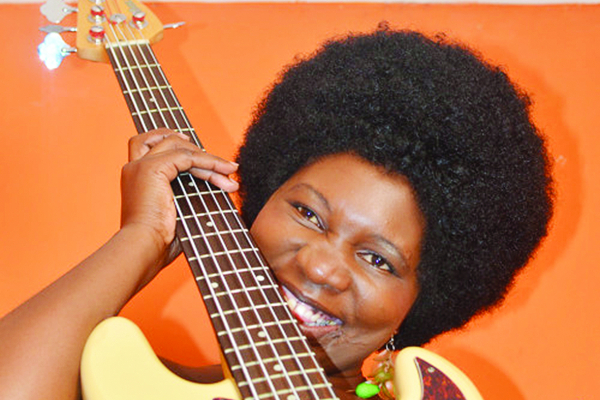 WHILE art in its different forms provide a form of entertainment, of late many including global organisations are using music as a tool for driving certain messages in society.
BY WINSTONE ANTONIO
Music has proven to be a tool many have used to educate, inform, and engage society.
Award-winning Zimbabwean musician and actress Edith WeUtonga has joined hands with international artistes from Sri Lanka, United Kingdom (UK) and Zambia under the banner Collective Beats to spearhead the fight against malaria in Africa through music.
Zimbabwe on Wednesday joined the region in commemorating the Sadc Malaria Day under the theme, Zero Malaria Starts with Me, amid reports that the country was taking preventive measures to curb and control the spread of malaria following a surge in deaths.
Vice-President and Health and Child Care minister Constantino Chiwenga in a speech read on his behalf by the Health deputy minister John Mangwiro, said cumulative malaria cases and deaths from Week 1 to 47 increased by 52% from 245 660 in 2019 to 389 101 in 2020, and 58,4% from 260 to 395 in the same year, respectively over the same period.
In an interview with NewsDay Life & Style yesterday, WeUtonga said when the Collective Beats platform started, it attracted artistes from across the Commonwealth and beyond who combined their voices to sing for zero malaria.
She said Results UK an organisation that is working with artists to emplifiy their youth leaders for change campaigns helped them to meet for the project.
"When Collective Beats was conceptualised at the height of the COVID-19 pandemic to activate and mobilise global support to zero malaria during the annual World Malaria Day (April 25) there was no idea that we could pull off such a gripping song Win this Way campaigning for zero malaria," she said.
"This song was recorded during the global COVID-19-induced lockdown using the technologies available to connect the musicians from Sri Lanka, to the United Kingdom, Zambia and Zimbabwe."
From a clean sheet of climatic beats stewed in an earthen pot of golden lyrics, the song Win this Way is an extraordinary collaboration of a striking confluence in the world of music campaigning for zero malaria.
"Collective Beats brings you upliftment, showcasing global talent mixed with an essential campaign message, particularly to show support for countries within Africa, where malaria is more rife than anywhere else on our planet," she said.
"All the artistes, who featured on the song have a profound grasp of music genres other than their own. Together, we have conjured up an ardour born out of passion, talent and commitment to a cause unhindered by time or texture."
The country's celebrated female bassist (WeUtonga) said when an opportunity is born and seized wherever and whenever there is passion, talent and commitment it blossoms.
"I phoned my friend Kevin Jenkins — a superb guitarist, singer, composer and techno wizard. I asked him if he could lead a handful of global musicians and give me a powerful song that would meld, blend and blow," she said.
"Who would have thought that we could bring ngoma, mbira, ghatam (the earthen pot from South India), morsing (the Jewish harp) together with male and female voices from Africa, India, Spain and the UK."
WeUtonga said the song Win this Way, also featured the remarkable talents of James Chamanazi from Zambia, adding his unique Kalindula/Pop creation, Kevin Jenkins, a British global synthesis musician, composer and producer, legendary and versatile Roshen — Sri Lankan, multi-instrumentalist Christi Warner a British Namibian-born R 'n' B singer, lyricist and poet who wrote the words for the song, Othnell Mangoma Moyo a Zimbabwean performing artist, instrument builder and author, Dr Ahir Utsav, British-Asian — world music, but rooted in Africa and India, Ghatam Giridhar Udupa, Indian — Ghatam, Morsing and Konnakol (the traditional art of using the voice to transform words into rhythmic percussive syllables) from Southern India.
Follow Winstone on Twitter @widzoanto