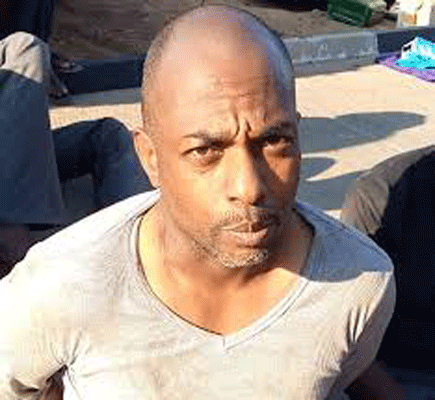 HARRIET CHIKANDIWA/ MIRIAM MANGWAYA
The Zimbabwe Republic Police have arrested prosecutor, Tapiwa Kasema for consenting to the granting of bail to suspected notorious armed robbers by the High Court.
Kasema had been on the run after being suspended by the National Prosecuting Authority (NPA) on Wednesday.
Police spokesperson Assistant Commissioner Paul Nyathi confirmed the arrest.
"The Zimbabwe Republic Police confirms that public prosecutor Tapiwa Kasema is now in police custody. The due processes of the law are now in motion."
In 2019, Kusema was arrested on criminal abuse of office charges after he allegedly consented to the release of a passport belonging to former Cabinet minister Ignatius Chombo who was facing corruption allegations.
On Monday, Kasema consented to the granting of bail to suspected armed robber and gang leader, Musa Taj Abdul and his co-accused, Rudolf Tapiwa Kanhanga, Godfrey Mupamhanga and Douglas Mutenda, who were granted $10 000 and $5 000 bail respectively by Justice Benjamin Chikowero.
They were arrested in August this year after a shoot-out with police in Beitbridge, having been on the run for 20 years.
Kasema, who went into hiding after he was suspended from duty by Prosecutor-General Kumbirai Hodzi, surrendered himself at the Criminal Investigations Department (CID) headquarters in the company of his lawyer.
He was then arrested and is said to be assisting police with investigations. The matter is being handled by the CID Police Anti-Corruption Unit.
Abdul and his gang yesterday appeared before magistrate Judith Taruvinga on fresh robbery charges, along with five other alleged accomplices Charles Lundu (47), Tapiwa Mangoma alias Tapa (27), Innocent Jairosi (32), Prince Makodza (31) and Liberty Mupamhanga (29).
They were remanded to December 30, 2020 and advised to apply for bail at the High Court.