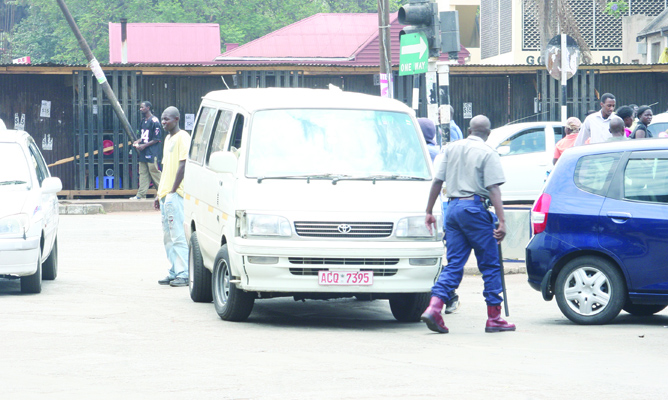 BY HARRIET CHIKANDIWA
THE Zimbabwe Republic Police (ZRP) yesterday warned commuter omnibus operators against overloading as it could result in accidents or the spread of COVID-19.
In a statement yesterday, the ZRP national spokesperson Assistant Commissioner Paul Nyathi said such incidents had been witnessed in some parts of Harare and Bulawayo.
"The Zimbabwe Republic Police is warning kombi operators not to cram people in their kombis as witnessed in some parts of Harare and Bulawayo," Nyathi said.
"Drivers are not wearing face masks, they are not practising social distancing and they are putting four passengers on the front seat. Police will take stern measures against such offenders," Nyathi said.
"All kombis without proper windscreens and panes, which have cardboard boxes will be impounded," he said.
Nyathi said only kombis contracted under the Zimbabwe United Passenger Company franchise were allowed to ferry passengers, adding that the public should not cry foul when the law took its course. "Police officers have been directed to take action accordingly," he said.
l Follow Harriet on Twitter @harrietchikand1