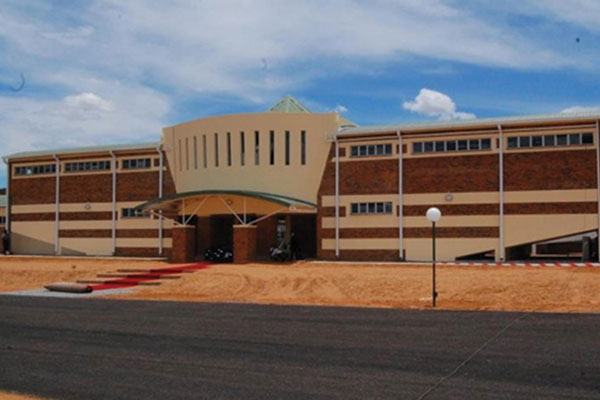 A SECURITY guard at the Lupane University (LSU) has tested positive to COVID-19.
BY SILAS NKALA
A leaked internal memorandum to the Vice-Chancellor Pardon Kuipa written by the university registrar Jairos Makunde dated November 27, copied to the bursar, librarians, deans, heads of departments and chairpersons confirmed the development.
"This memo serves to inform you that one of our security personnel tested positive in Lupane," part of the memo by Makunde read.
"The case has been reported to the Health and Child Care ministry. Also, names of employees who have been in contact with the member have been forwarded to the Lupane COVID-19 taskforce for possible testing and isolation."
Matabeleland North provincial medical director Padingani Munepandi said he was yet to get the report.
"The report has not yet reached my office, I am yet to get it," Munepandi said.
LSU spokesperson Zwelithini Dhlamini confirmed the report.
"Yes, I do confirm that one member of staff at LSU main campus tested positive to COVID-19 on Thursday last week," Dhlamini said.
"He is in self-isolation at home. In fact, his spouse tested positive at her workplace and the local rapid response team (RRT) had to do contact tracing, hence, they had the husband who works at LSU as one of the contact suspects."
"In an effort to assist the RRT in contact tracing, the university has provided the list of suspected staff members.
"In consultation with the Health and Child Care ministry as well as the RRT, we continue to adhere to COVID-19 prevention and containment measures."
Dhlamini said as part of decongestion measures, there was a significant reduction of staff numbers in offices to allow for social distancing.
He said since it was now examination time, students were writing in phases or batches to decongest the examination venues and allow for social distancing.
"In fact, some of the examinations have been pushed to January so that we manage student numbers," he said.
Meanwhile, Mtshabezi High School on Monday wrote to advise parents that the institution had recorded 15 COVID-19 cases, among them, 11 learners, two teachers and ancillary staff. By yesterday, the number had risen to 19.
"On behalf of the school, Brethren in Christ Church and the Primary and Secondary Education ministry, I would like to confirm 15 cases of COVID-19, wherein 11 learners, two teachers and two workers were affected," part of a letter by headmaster M Moyo dated November 30 read.
He said the Health and Child Care ministry teams were on the ground monitoring and managing the situation at the school.
Follow Silas on Twitter@silasnkala