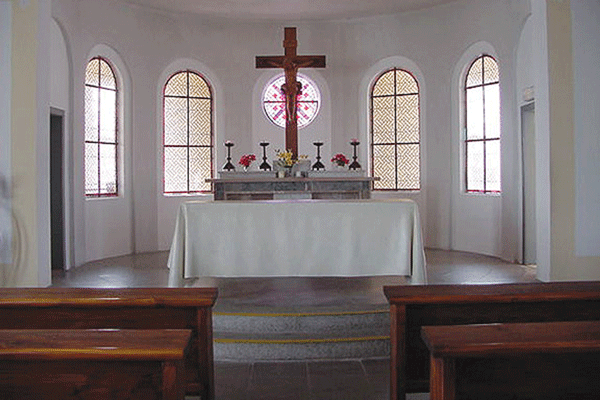 BY PHYLLIS MBANJE
THE clergy has warned that the country is at its lowest in terms of issues of unity and convergence, which is required to pull it out of the economic doldrums that it is currently experiencing.
This was said by secretary-general of the Zimbabwe Heads of Christian Denominations Kenneth Mtata in his remarks in commemoration of the Unity Day, which was celebrated on Tuesday.
Zimbabwe celebrates Unity Day on December 22 annually to commemorate the signing of the Unity Accord in 1987 by former President Robert Mugabe and Vice-President Joshua Nkomo (both late).
The signing of the document ended a nationwide conflict that had existed since 1983 between the Zimbabwe African National Union (Zanu) and Zimbabwe African People's Union (Zapu) parties.
"It is generally accepted that some level of unity or convergence among key stakeholders in society creates the necessary conditions for the development of a nation," Mtata said.
"This is the ingredient that is missing in our efforts for economic transformation."
He said that from the church perspective, many efforts had been advanced in pointing out that the nation needed to build a certain level of consensus among different political stakeholders.
"The approach of the church has been to recognise that unity itself has certain characteristics. The media plays an important role in allowing the co-existence of different ideas and perspectives to interact in the public space," Mtata said.
He pointed out that unity must be based on the recognition that differences were not a threat to development, especially if allowed to co-exist in an environment of mutual respect.
Mtata said the public space however must be safe and people must be allowed to present views without fear that their differences could be cause for punishment.
He further said that the church strongly believed that structures and processes must be created for meaningful engagement, adding that dialogue was the key.
"Dialogue is not a sign of weakness but recognition that if one reaches out to the other, the sum of their ideas is bigger than individual views," he said.
The Zimbabwe Council of Churches secretary-general said it was for this reason that the church had been advancing processes for comprehensive and broad based national dialogue.
"Dialogue is a key factor and catalyst for strengthening national unity," he said.