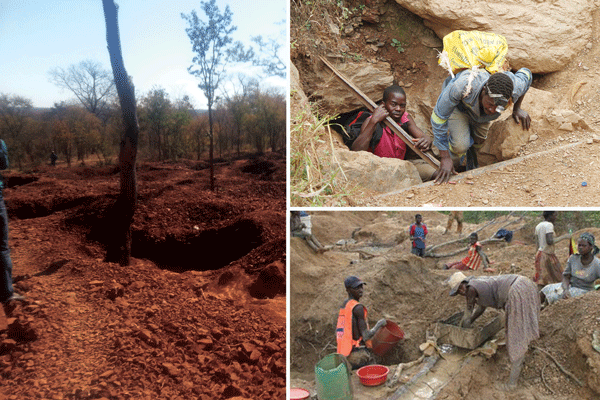 SHURUGWI has suffered severe land degradation due to mining activities that are taking place in the Midlands province town.
BY STEPHEN CHADENGA
This was revealed yesterday by Benson Basera, an official with the Environmental Management Agency (EMA) during a workshop facilitated by the Centre for Conflict Management and Transformation (CCMT) in Gweru.
Basera said in 2019 Shurugwi district had 3 464 hectares destroyed through chrome mining activities and the land was not rehabilitated, while a total of 6 128 was damaged through gold mining activities.
"At the end of last year Shurugwi recorded 1 129 hectares destroyed through chrome mining while 2 335 hectares were destroyed through gold mining activities," Basera said.
"Kwekwe district came second with 1 858 and 832 hectares destroyed from gold and chrome mining activities, respectively. Zvishavane was third with 1 127 and 637 hectares damaged from chrome and gold mining respectively. Mberengwa was on fourth position with gold mining contributing to the destruction of 973 hectares and chrome 511 hectares."
Basera said Chirumanzu district had the biggest area of land destroyed through chrome mining totalling 1 386 hectares. He said gold mining destroyed 56 hectares in the Chirumanzu area.
The EMA official said there was need for a holistic approach from all stakeholders to prevent land degradation in the province not only from mining, but also from stream bank cultivation, veld fires and wetland destruction.
CCMT director Wonder Phiri said there was need for harmony between people and the environment if long-term economic benefits are to be realised.
"Reckless destruction of the environment in pursuit of economic development can bring short-term benefits but long-lasting damage that is irreparable," Phiri said.
Follow NewsDay on Twitter @NewsDayZimbabwe