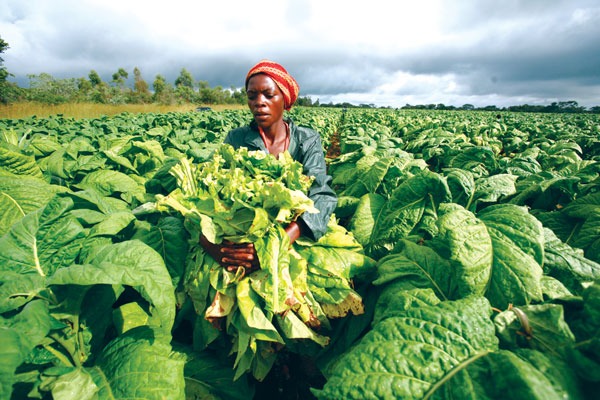 BY FIDELITY MHLANGA
FARMERS with irrigated early planted tobacco have started reaping while those on dryland have now fully planted following a heavy downpour in recent weeks.
"Tobacco reaping will start soon with most farmers enjoying the rains as it helps to clear fertilisers, thereby, improving the quality on curing. All, if not most, of the dryland crop has now been planted following the downpour of rains," Zimbabwe Commercial Farmers Union president Shadreck Makombe said.
The Meteorological Services Department has predicted normal to above normal rainfall in all parts of Zimbabwe, save for region two, throughout the 2020/21 cropping season.
Tobacco Association of Zimbabwe president George Seremwe said indications on the ground suggested that small-scale farmers had ditched tobacco farming in some provinces.
"Farmers are busy planting and in some areas there has been a reduction in planting, especially from small-scale farmers against an increase in tobacco farming by their commercial counterparts. The decrease by small scale-farmers was recorded mainly in Mashonaland East province," Seremwe said.
"In dryland areas, farmers are still planting. Commercial farmers doing irrigated crop have started reaping. The crop is looking great, especially in Mashonaland Central."
According to the latest Tobacco Industry Marketing Board (TIMB) report, 1 703 new farmers have signed up to grow the golden leaf. Contract growers constitute 96% of those who indicated that they would be planting tobacco this season.
However, the area under tobacco increased to 28 292 hectares from 27 181 last year, according to the TIMB, which has already rolled out its inputs credit scheme that helps farmers plant the crop.
Most of the tobacco crop has been planted in Zimbabwe's traditional golden leaf belts, with Mashonaland West province leading in area planted at 49%, followed by Mashonaland East at 28%, Mashonaland Central with 12,6% and Manicaland province, where 10% of the crop is being planted.
This means that farmers are putting larger areas of farmland under the tobacco crop this year, compared to the previous season. l Follow Fidelity on Twitter @FidelityMhlanga