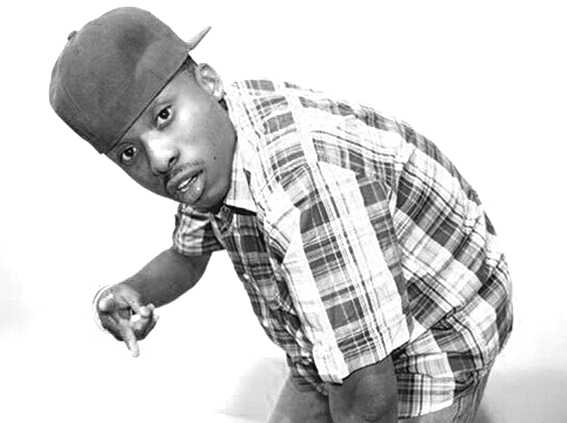 BY SHARON SIBINDI
BULAWAYO artistes Lord Skeelz, Orthodox Six and Prozac have joined hands to honour the late multi-award-winning hip-hop artiste Cal_Vin (pictured) through a video titled Uhambile to be released online today to coincide with what would have been his 35th birthday.
Born Mgcini Calvin Nhliziyo in 1985, Cal_Vin tragically died in a hit-and-run accident in October near his home when he was coming from watching a late-night football match at a bar in Luveve.
He died upon arrival at Mpilo Hospital in Bulawayo.
Police are still investigating his death that shocked the entire music fraternity in the country and he was accorded a heroes send off at the Lady Stanley Cemetery in Bulawayo.
The late Cal_Vin broke into the cut-throat music industry in 2014 with his hit, Bebengakholwa.
Also known as That Luveve Boy, he dropped Z'khuphani, a track which became a ghetto anthem and managed to attract Cassper Nyovest's attention, leading to a collaboration.
In an interview with NewsDay Life & Style yesterday, Lord Skeelz said the video done by an up-and-coming talented award-winning producer Murphy Cubic Platinum is a dedication to everyone who has lost someone in life.
"We recently lost a friend (Cal_Vin) and we are still awaiting justice for his gruesome death. The release of the video basically coincides with the day the legendary king was born. December 15 should be recognised as an arts holiday in memory of king Cal_Vin (rest in peace), he said.
He said the song, which features hip-hop award winners Orthodox Six and Prozac, was also a dedication to all the artistes who passed away in Bulawayo and in other places.
"With respect these two (Orthodox Six and Prozac) they have been instrumental to the craft and they deserve to be given their roses while they live. This mentality of waiting for one to die to be appreciated should stop. Give a rose while they are still alive," he said.
Lord Skeelz said part of the lyrics of the song goes like; "…Ubingelele uDon Gumbo, uBeater Mangethe, uFanyana Dube, uNdux Malax, uSolomon Skuza, ubaba uTuku lo Sam, Andy Brown,uJohn Chibadura, uJames Chimombe, uLeonard Dembo …….
Akuko amagama angagqugquzela indlela engibakhumbula ngayo."
Last month organisers of the Roil Bulawayo Arts Awards (RoilBAA) honoured the late Cal_Vin by naming the Outstanding Hip-Hop award after him for this year. The award was called The Calvin Mgcini Nhliziyo Hip-Hop Award.  Follow Sharon on Twitter @SibindiSharon