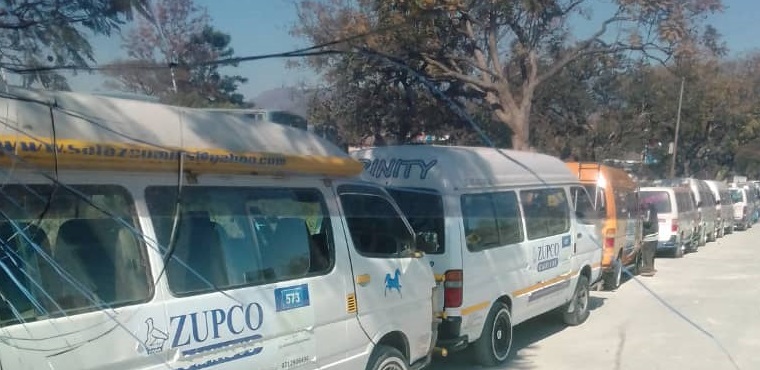 THE Passenger Association of Zimbabwe (PAZ) has urged the government to bring in more organised players into the transport sector amid reports of chaos and endangering passengers to COVID 19 as the Zimbabwe United Passenger Company (ZUPCO) which has a transport monopoly is overwhelmed.
BY PRAISEMORE SITHOLE
Recently the government allowed some commuter omnibuses back on the road, although they face hurdles due to a crackdown on private transport operators by the Zimbabwe Republic Police (ZRP).
In an interview with NewsDay yesterday, PAZ President Tafadzwa Goliati said more organised players should be introduced in the transport sector.
"Government should bring more players into the Transport sector. We are tired of this Zupco monopoly. We want an open market economy that is where passengers have the freedom to choose the best public transport type or vehicles that are available," Goliati said.
"Public transport services must be free from any form of harassment and discrimination. Passenger transporters must pick and drop passengers at designated bus stops and terminuses. We are crying to the government and they are not hearing us, their ZUPCO buses are very few," he said.
Goliati said if more players are brought into the market, there would be reduced chaos and passengers would arrive home on time.
"The problem is that buses are very few, and some of them are not roadworthy and they do not travel on time. Our tap cards are not being used anymore. Everyday there is a new story on why the tap cards are not working.
"You only see a bus using a tap card once in a blue moon. Our transport sector is in serious chaos, and the government is saying that they are trying to have order in the country but there is no order."
Goliati said the transport sector was in chaos because the government is relying on other people's buses instead of having their own fleet.
"It's very challenging to rely on some buses owned by others. They might wake up not wanting to use their buses or frustrate passengers because they are getting little salaries," he said.
Zimbabwe United Passenger Company Southern Region Manager Tineyi Rwasoka declined to comment saying he was busy.
"I am in a workshop and l will respond to your questions later," Rwasoka said.
Transport minister Joel Matiza's mobile phone was also not reachable for comments.