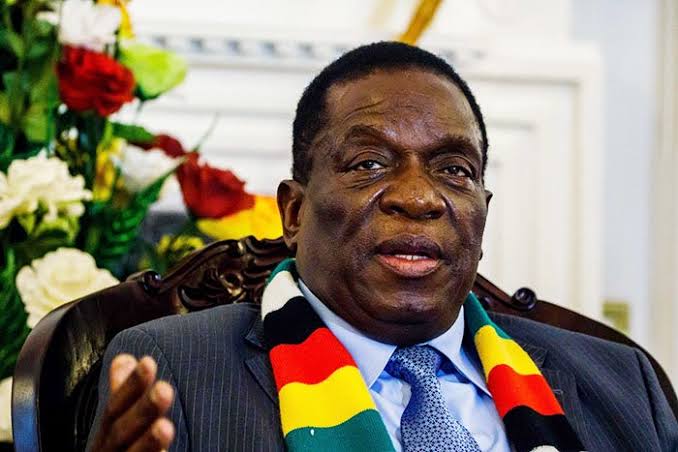 BY DESMOND CHINGARANDE
UNITED States ambassador to Zimbabwe Brian Nichols has called on President Emmerson Mnangagwa to carry out the prescribed reforms rather than waste resources campaigning for the removal of sanctions.
He said the anti-sanctions event pencilled for tomorrow would not serve any purpose as long as government did not implement political and economic reforms outlined under the Zimbabwe Democracy and Economic Recovery Act of 2001.
Mnangagwa's government will tomorrow hold an e-gala in Bulawayo to pile pressure for the lifting of the sanctions.
Government has since declared October 25 a national calendar event with Sadc member States holding solidarity campaigns for the lifting of the embargo.
Last year's anti-sanctions rally at the National Sports Stadium was marred by a poor turnout despite provision of free transport and food.
The sanctions were imposed in 2001 following a chaotic and violent land reform programme and successive violent elections.
But Nichols yesterday said the anti-sanctions campaign would not serve the interests of Zimbabweans as exhibited by the previous campaigns.
"Last year's anti-sanctions solidarity day was very much designed to distract the people of Zimbabwe from real causes of the problems in this country," he said.
"If the government of Zimbabwe put the energy that they put into organising these types of events and generating statements from other Sadc members into pursuing reform agenda that the government of Zimbabwe campaigned on and talked about three years ago in November 2017 and in 2018 at the inauguration of President Emmerson Mnangagwa, they would have advanced further in that reform agenda."
Nichols, who was early this year labelled "a thug" by Zanu PF hardliners, added that the restrictive measures would remain in force until government has reformed.
Zimbabwe is experiencing a debilitating economic crisis which Zanu PF blames on sanctions.
Zanu PF acting spokesperson Patrick Chinamasa told journalists after Wednesday's politburo meeting that opposition MDC Alliance leader Nelson Chamisa and his deputy Tendai Biti had invited the sanctions to Zimbabwe.
"But you get to worry, your Chamisa, Biti and (David) Coltart, they remain unrepentant. And what we are saying is, it's never too late to say to the people of Zimbabwe they have caused so much suffering, to say we are sorry, we should have never asked for those sanctions. That alone will be a very therapeutic statement," Chinamasa said.