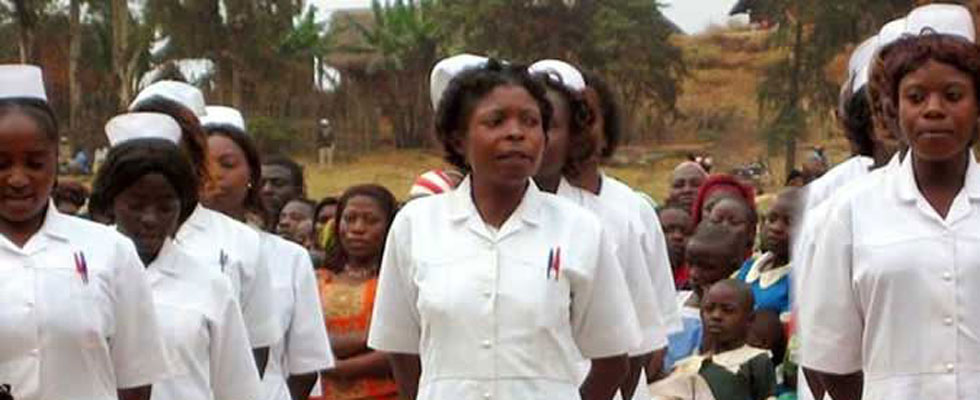 By Brenna Matendere
THE Health Services Board (HSB) has come under fire from nurses in Gweru after it issued a blanket ban on their flexi-hour working schedule at a time it approved the arrangement for their peers in Harare.
The nurses at Midlands Provincial Hospital a fortnight ago downed tools citing incapacitation and informed the board that they had resolved to work two days a week.
However, the HSB has since rescinded the move, thereby stoking the anger of the health workers who feel the board misdirected itself in making that decision.
Zimbabwe Professional Nurses' Union (ZPNU) president Robert Chiduku yesterday told Southern Eye that morale among nurses at the hospital was at a record low.
"What is disappointing is that the HSB is located at Parirenyatwa Hospital where nurses are working for two days, but they have denied us such an arrangement, saying it is illegal. As we speak, nurses are now going out of their way to find means of working for more than two days a week. Their salaries do not permit them to report for work for more than two days; that is why we had declared incapacitation," he said.
Chiduku said even at Sally Mugabe Hospital (formerly Harare Central Hospital), nurses were also working for two days.
"We find the decision discriminatory. Why is it that the board has allowed nurses elsewhere to proceed with the two-days-a-week working schedule yet for us here in Gweru, they have banned us from doing so? We are all nurses and we wonder why we are being treated differently," the ZPNU president said.
Contacted for comment, HSB spokesperson Livingstone Mashange said a meeting was held last week where the nurses where briefed on why flexi-hours were banned.
"I am actually shocked that you want to write that story because even some journalists attended the meeting and understood our position as a board so that is why they did not run the articles because there is no issue. The nurses were told that it is illegal to work for two days," he said.
Mashange did not respond to repeated text messages sent to him seeking further clarification on the issue, but instead referred questions to an HSB official Trifine Dzukutu who was unreachable.