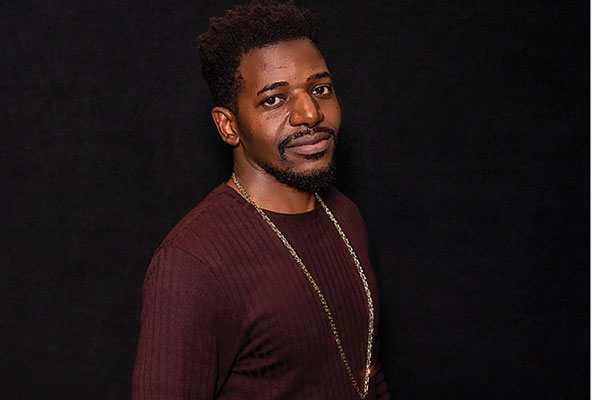 BY CHELSEA MUSAFARE
UNITED KINGDOM-BASED Zimbabwean singer Daniel "Decibel" Mazhandu, who was among the pioneers of urban grooves said the local music business model did not suit him because it primarily involved making music and giving it away for free on social media.
In an interview with NewsDay Life & Style yesterday, Decibel said only live shows was a source of income for artistes.
"Fans take it for granted and they want even more freebies. That in turn forces the artistes to produce more material in short periods of time hence reducing the quality of the music," he said.
The urban groove musician said he prefers quality over quantity, so he does not produce additional material in a short period of time.
"High quantity, low quality and no longevity. That is not my kind of scene. I did not release a lot back then, first I released two songs in 2002, then 10 songs in 2004. I prefer quality over quantity."
Decibel said increased accessibility of online distribution platforms and the public request of his music to be available online, has made him want to return to his music career.
"I think the access to official online music stores and streaming services has somewhat improved Zimbabwe. Also there is a significant number of Zimbabweans now living in places where use of official online music retailers is the norm," he said.
"I have recently released some of my old material to online stores in response to public demand and the response has been amazing. Clearly online sales and streams are now a viable option. The demand was for my music to be available on online stores."
The singer added that for people to enjoy his music they should be ready to purchase it.
"I think it is not right for anyone to expect me to work hard on a tune then give it away for free. If you think my music is good, you should be prepared to pay for it," he said.
The musician said he will be releasing material soon before year end and a new album next year.
"The whole album is pretty much all written and recorded so we are going to pick a couple for pre-release. I will keep everyone informed through my social media pages," he said.