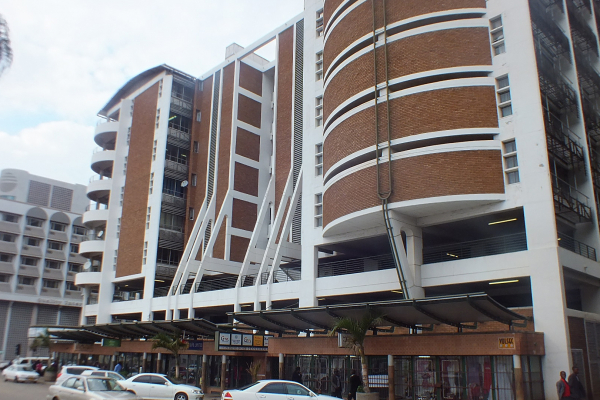 LISTED property concern, Dawn Properties reported a 10% decline in occupancies in the half year period ended June 30, 2019, due to weakening local demand and fall in international arrivals.
BY MISHMA CHAKANYUKA
In a statement accompanying the group's financial results, chairman Phibion Gwatidzo said the decline in local demand was a result of an unfavourable economic environment and international arrivals were being subdued by the trade war between the United States of America and China.
"Trading conditions were subdued compared to the same period last year. Local demand was on the decline as the economy continues to decline. Salary increase across the board has not caught up with the increases in prices forcing most consumers to reduce expenditure on luxuries like travel.
Internationally, our major source markets in the West face uncertainty in the face of a chaotic Brexit and a trade war between the USA and China," Gwatidzo said.
The group's hotel properties, valued at US$75,5 million as at December 31, 2018, are operated by African Sun Limited under long term operating leases. Rental income from this particular investment portfolio is one of the main contributors to group revenue. The group recorded an increase in profit after tax of $501 million as the business adjusted fair value gains in property, in line with change in currency. Revenue for the period was up 109% to $6,4 million from a 2018 comparative of $3,08 million.
Total liabilities amounted to $610,34 million, an increase from the 2018 figure of $99,1 million. In its property consultancy division, the company posted a 46% increase in fee income from property management and volumes were up 8%.
Gwatidzo added that in the company's property development business, the market was subdued during the period and the group will launch its second housing project in the second half of the year.
"As at June 30, 2019, we had sold 36 units out of the 58 built at the Elizabeth Windsor Gardens. During the period January 1 to June 30, 2019, the market has been subdued with most banks spending their mortgage offerings. Prior to promulgation of Statutory Instrument 142 of 2019, our prices had remained pegged in US dollars, which was beyond the thresholds of most local buyers," he said.
"The group launched Marlborough Sunset Views located in the western part of Marlborough consisting of 354 residential stands measuring 2 000 square metres. Phase one of the development is expected to be completed by December this year with sales envisaged to commence in the first quarter of 2020."
The company expects its profitability in the remaining half of the year to be driven by property development as it rolls out more projects.