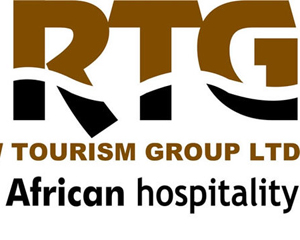 BY FIDELITY MHLANGA
Foreign currency earnings drove Rainbow Tourism Group (RTG) profit after tax 25-fold to ZWL$5,4 million from ZWL$0,21 million in the six months period ended June 2019.
The forex revenues grew 9% to US$4,8 million from US$,4 million recorded over same period last year as the hospitality company leveraged on increases in forex generation to achieve procurement efficiencies.
Foreign currency earning tourism players retain 80% of their earnings with the central bank getting 20% in line with the new laws that govern foreign currency in Zimbabwe.
The 80% should be used within 30 days and RTG said it was maximising its forex before it is liquidated to local current to import pertinent products.
Consequently, revenue growth jumped 170% to ZWL$37 million compared to ZWL$13,7 million realised in the same period last year.
"The growth was registered in spite of business disruptions arising from the protests in January 2019 as well as temporary closure of Bulawayo Rainbow Hotel for refurbishment in the first quarter of 2019. Increased foreign arrivals into resort hotels accounted for much of the growth at 5% above prior year.
Overall arrivals into the RTG hotels grew by 14% in comparison to the national average growth," group chairman Arthur Manase said.
The group chief executive Tendai Madzivanyika told journalists that he sees the future in technological innovations in delivering tourism solutions.
"For so long, we have been talking about a turnaround and now we have turned around. We see the future in technology and virtual platforms. Hotels in Zimbabwe partake only 4% of the travel package wallet, so want to participate more of that wallet. That's why we are introducing Heritage Africa Expeditions for activities. The business of the future will not be built on brick and mortar.
We will not be judged by how many hotels we have built. It is now not about owning rooms but having access to facilities. We are in a borderless world," Madzivanyika said.
He said so far through the Gateway stream he has seen the hotel listed in 15 countries, 221 properties and 7 890 rooms.
Introduced last year the App acts as a tourism hub aimed at hotel booking, a table at a restaurant, buy tickets to events, order gifts for yourself or others.
The hospitality giant is also leveraging on the Virtual platform launched in 2014 — a partnership platform between RTG and selected hotels, lodges and tourism activity companies in Zimbabwe, in areas where RTG has no hotels.
In the case of Harare, Bulawayo and Victoria Falls RTG Virtual has partnered hotels and lodges that offer a different product offering to RTG. The company capitalised on this platform during the refurbishment of its Bulawayo hotel.
The group also resourced Heritage Expeditions Africa, its local tour operations subsidiary with six brand new transfer buses.
The company grew EBITDA by 364% to ZWL$10,2 million from ZWL$2,1 million recorded prior year demonstrating the company's ability and capacity to navigate the increasingly challenging environment. Finance costs closed at ZWL$1,3 million from ZWl$574 000 recorded in the prior period.
The company invested US$1,7 million towards the facelift of its Bulawayo hotel and inserted state-of-the-art lifts procured from Mitsubishi. More renovations are in the pipeline for Kadoma, Rainbow Towers and Ambassador hotels.