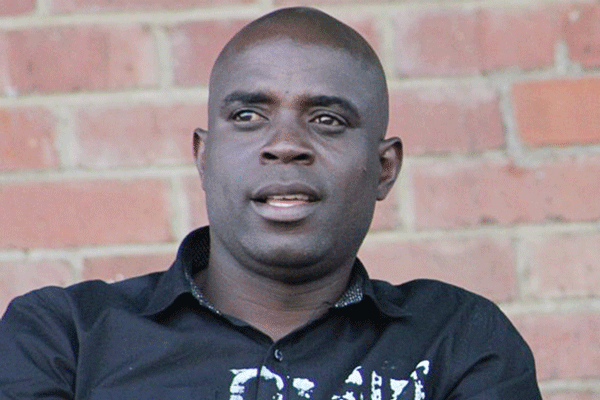 BY FORTUNE MBELE
Young Warriors' coach Tonderai Ndiraya has brought in two more strikers into his squad as they look to throw everything at South Africa in a bid to save their Under-23 Africa Cup on Nations campaign at Barbourfields Stadium in Bulawayo this afternoon.
Trailing 5-0 from the first leg thrashing in Johannesburg on Friday night, it would be one of the most remarkable comebacks if the Young Warriors can overturn the first leg deficit, but Ndiraya retains belief, despite admitting the task will not be easy. The home side will look to put their visitors under siege from the start and the invitation of Tatenda Tumba and Mandlenkosi Mlilo pretty much shows exactly what the Dynamos coach is planning.
"We have brought in some new faces to try and bolster the squad. We brought in Tatenda Tumba from Harare City and have also brought in Mandlenkosi Mlilo from Ngezi Platinum Stars. We are playing at home and we are looking at employing very offensive tactics so that we try and turn around things," Ndiraya said.
Tumba and Mlilo join Prince Dube, Obriel Chirinda and Delic Murimba as attacking options for Ndiraya.
The coach insists his team played well in South Africa despite the shoddy preparations for the first leg, and attributes the heavy defeat to silly mistakes owing to pitch conditions at Orlando Stadium.
"South Africa have a very good side and in terms of preparedness they were ahead of us. They had a bigger picture. They looked at the Olympics. They put all their efforts in trying to qualify for that tournament. If you look at the two scenarios, I thought we were really not prepared. We were a group which just assembled on Monday and travelled to South Africa without any meaningful preparations. Given that there is no shortcut in football, you just have to prepare. From the technical team side we have learnt and I hope we are going to learn as a nation to try and do things the right way," Ndiraya said.
He said it has been an uphill task psyching up the boys after the heavy defeat in South Africa.
"It has been very difficult days for us in camp after that heavy drubbing by South Africa, but there is some hope; the boys are recovering. I am hoping that tomorrow (today) they will give it their all, but it's very difficult. The message to the boys has been very simple, although difficult to knock into them. But it can be done and I think preparations were all pointing at that; to try and come back and turn things around. They (South Africa) obviously have a comfortable lead and it's now up to us to try and turn things around," Ndiraya said.