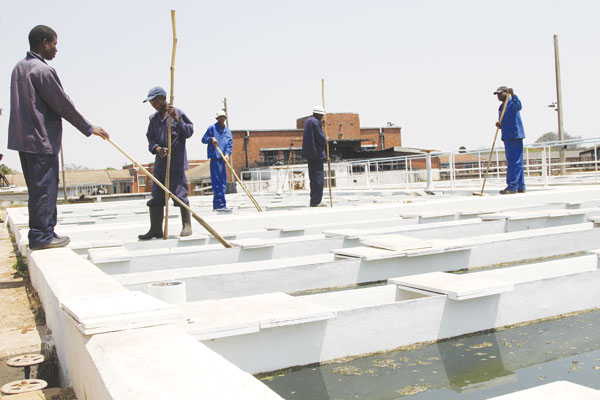 Editorial Comment
THE government needs to take the water challenges facing the City of Harare seriously. It is unthinkable that an entire capital city can have its water turned off — and leave residents to rely on boreholes and unprotected wells in some kind of throwback to the pre-civilisation era.
The water crisis just speaks to the greater economic crisis that is afflicting the country and the sooner the government attends to these issues, the better.
This problem is just a microcosm of the macrocosm, and the sooner the authorities realise the connection to the general governance and act accordingly, the better.
Over the last few months, it appears as if the country has been an auto-pilot — juggling with the sky-rocketing prices of fuel and other basic goods and finding solutions to the shortage of basic social amenities.
All these point to government failure. President Emmerson Mnangagwa's government should openly admit that they cannot do it alone. This is the time to have the hands of all stakeholders — including the "real" opposition — on deck.
Failure to access foreign currency to import water treatment chemicals cannot be said to be a Harare council problem. It is a national problem that is likely to spread to other areas if there is no timely intervention.
The currency crisis continues to spread its tentacles to other facets of life and it will not stop until the real political and economic solutions are implemented, not this "austerity for prosperity" mantra that has not helped anyone expect the few politicians and their connections that have unfettered access to foreign currency.
Shutting down Morton Jaffray water treatment plant implies that the city's residents are now sitting on a ticking time bomb. It's not long that the capital has had challenges of cholera and other diarrhoeal diseases.
The fact that the city is only able to collect $50 million against the required $40 million a month for water chemicals is adequate proof of the hardships that ordinary people are facing. Indeed, the water crisis must be declared a national disaster because we cannot continue on this trajectory.
Water is life.