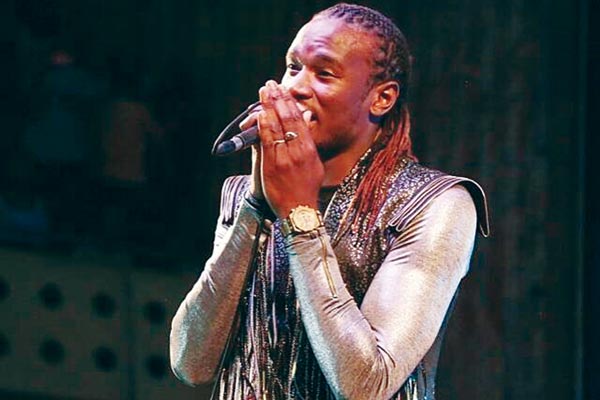 BY SHARON SIBINDI
AWARD-WINNING musician Jah Prayzah (pictured) has featured internationally acclaimed Bulawayo-based arts group Iyasa in his latest music video, Sadza Nemuriwo, themed around why his woman should treat him good since he has settled the bride price in full.
The collaboration, which was released early this week, comes after Iyasa recently featured in a music video with Afro-pop ace, Jeys Marabini.
Jah Prayzah's manager Keen Mushapaidze confirmed the developments to Southern Eye Life & Style.
"We drop singles before releasing an album and this time around we featured Iyasa. They have been good at what they do in the past years, they are tried and tested," he said.
"We are excited to work with them and Iyasa has glamour. We approached them with our proposal and they accepted it. To show that they are very professional, we had a one day shoot with them and it was easy to work with them."
Iyasa director Nkululeko Dube said it was Jah Prayzah's project after he had expressed interest in collaborating them.
"He had great praise for Iyasa and how he always hoped we could work together one day, so this presented our first opportunity to do something. It's his song," he said.
"The video is also directed by Blaqs. We contributed a part of the choreography."
Dube said working with Jah Prayzah was amazing, and it was an honour for them.
"I think our young artistes learnt a lot from working with him throughout the video shoot. You would not have noticed him during the shoot. It's an honour," he said.
Dube said he was looking forward to more collaborations and synergies in the future.
"We need to cut across regions, languages and borders. When artistes collaborate, they unite people. They bring together their fans and society. It's a win-win situation."