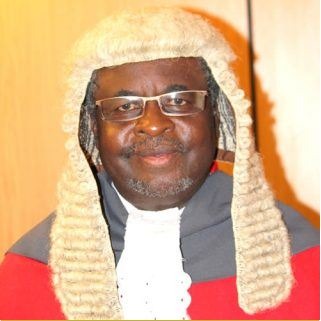 By Brenna Matendere
CONTROVERSIAL Gweru land developer, Smelly Dube, accused of irregularly developing numerous housing projects in the Midlands, yesterday failed to turn up at the Justice Tendai Uchena-led land commission hearing in Gweru, citing ill-health.
Hundreds of residents who benefited from the controversial housing projects owned by River Valley Properties, had thronged a local lodge, where the proceedings by the commission were taking place, hoping to get first-hand information on the fate of their properties.
Beneficiaries of the projects fear that their homes will be demolished due to the irregularities cited by the Gweru City Council, which provides sewer and water services and Vungu Rural District Council, owners of the land on which the housing projects were developed.
Nqobani Sithole, the lawyer representing Dube, told the commission that his client could not attend due to ill health. He provided a medical report to the commission and urged the proceedings to commence on the basis that the other two directors, Mncedisi Dube and Richard Chiwara, were present.
However, Justice Uchena said the case could not go ahead in the absence of the other director.
"We do not want the case to proceed with one of the directors absent. We want all the directors to be there. Accordingly, the case is deferred, but it will now be heard in Harare, because our time in the Midlands is about to lapse," Justice Uchena said.
The other commissioners questioned the medical report amid suspicion that Dube might be deliberately trying to duck the commission. Last Friday, her lawyers had requested to have the case heard in camera, but that proposal was thrown out, with Justice Uchena insisting that the case be heard in an open sitting. River Valley Properties has housing projects in Woodlands and Hertfordshire, Gweru.
However, there is simmering anger among the residents after revelations that the private land developer flouted mandatory requirements of a housing project such as not acquiring an environmental impact assessment certificate from the Environmental Management Agency and engaging Gweru City Council and Vungu RDC, who own the land.
A resident stood during the short sitting of the case, told the commission that there was fear of "bulldozers coming to destroy our houses", but Justice Uchena said that would not happen as efforts would be made to regularise the settlements.
The case will now be heard on July 3 in Harare.