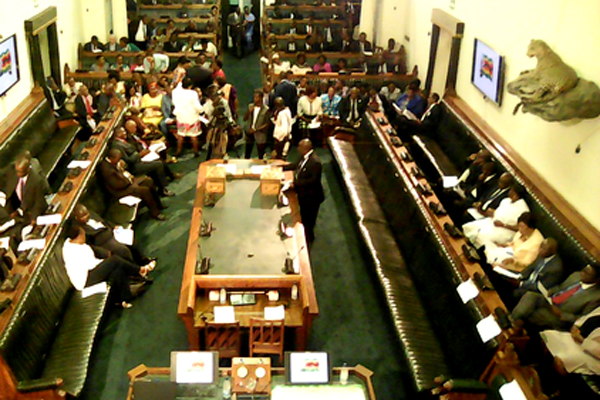 THE Parliamentary Portfolio Committee on Mines chairperson Edmond Mkaratigwa (Shurugwi South, Zanu PF) has blasted the Executive for failing to respond to recommendations made by Parliament in its committee reports, which have mostly exposed corruption in different sectors including mining.
BY VENERANDA LANGA
Addressing delegates recently at a Transparency International Zimbabwe anti-corruption indaba in Harare, Mkaratigwa said three reports that exposed corruption in the mining sector were produced by the Mines committee under three former chairpersons, the late Edward Chindori Chininga, Daniel Shumba, and Temba Mliswa in the past decade, but were not acted on by the Executive.
"These reports identified challenges dogging the diamond sector and proffered solutions; however, the biggest challenge is that the Executive has not responded to any of the recommendations that were proffered in the past decade," he said.
Some of the recommendations included the need to address concerns of communities relocated in Chiadzwa at Arda Transau, and to change appointment processes for people that serve on boards and to strengthen the policy and legal framework of the diamond sector.
Another report on the consolidation of the diamond sector also raised the issue of the legality of the Zimbabwe Consolidated Diamond Company, respect of property rights, board appointments, as well as the need to have a forensic audit on companies that operated in Chiadzwa, and that former Mines ministry secretary Francis Gudyanga was running a one-man board at the Mines and Minerals Corporation of Zimbabwe.
Mkaratigwa said during Mliswa's tenure in the Eighth Parliament a number of recommendations were made which the Executive failed to act on.
"These included the need to allow investors to operate in Marange, the need to restore the mining rights of joint venture partners that were kicked out of Marange, and the need to conduct a forensic audit on the diamond companies operating in Marange," he said.
Mkaratigwa said the Mines committee was currently conducting investigations into the gold sector, where there has been smuggling and several mineral leakages.
"While it is commendable that gold production stood at over 30 tonnes in 2018, there has been a dip in production in the last few months, with indications that some of the country's gold is being traded on the black market," he said.
Priscilla Misihairabwi-Mushonga, chairperson of the Parliamentary Portfolio Committee on Primary and Secondary Education, told delegates at the same event that there was need for political will to end corruption and deal with those that have abused public funds, adding that Parliament through its Portfolio and Thematic committees was exposing a lot of corruption.
Misihairabwi-Mushonga said MPs' pressure group to end corruption and promote transparency and accountability, the African Parliamentarians Network Against Corruption (Apnac "has faced challenges such as limited funding, the high turnover of MPs, thus affecting continuity, and lack of proper coordination of Apnac programmes".