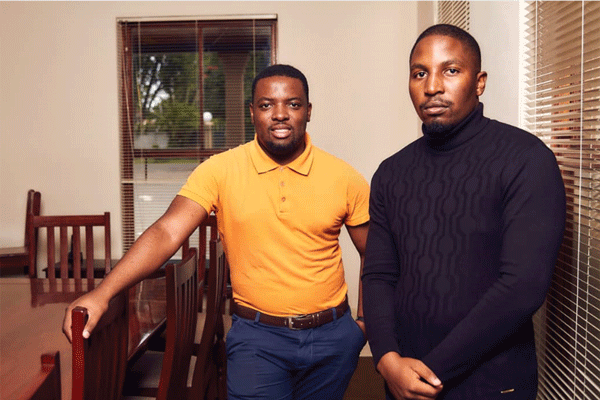 INTERVIEW: MISHMA CHAKANYUKA
LawBasket is a start-up from Zimbabwe, providing online legal services on the market for small businesses and start-ups in Africa. The company also offers free client relationship management technology for lawyers on LawBasket, as well as online payment processing for domestic and multi-jurisdictional payments for legal services. NewsDay (ND) business reporter Mishma Chakanyuka caught up with LawBasket (LB) owners for a brief run of their business ND: When was LawBasket formed?
LB: The company was founded in December 2018 by a group of entrepreneurs who had previously run Lexware Inc, widely viewed as a resounding success in the legal tech space in Africa.
ND: Tell us about your team?
LB: The LawBasket founding team has two lawyers, Simba Mubvuma and Blessing Makuni, each with four years' experience at top law firms in Zimbabwe. Morton Mabumbo, a CCA (equivalent of a CPA) heads Finance and Destiny Samkange, a software engineer and weekend radio personality, heads tech. Nyasha Makamba, a marketer with experience from the UAE, heads marketing and international business.
ND: What gap in the market does LawBasket fill?
LB: LawBasket presents a credible alternative to traditional law firms, providing solutions to getting legal help for the ever-increasing crusade of small businesses and start-ups in Africa. Through LawBasket payments, the company also declutters the process of creating and managing bills for lawyers, as well as provide a simple portal to process multi-jurisdictional payments for legal services.
In terms of the competition, and although the company is not a law firm, the firm broadly competes with traditional law firms, as well as other consultancy companies that provide technology-driven legal solutions. LawBasket is different from traditional law firms both in size and reach, as well as its approach to pricing legal services.
ND: How is LawBasket funded?
LB: LawBasket has been funded by the founders, since launch in December. The company has a clear path to revenue generation and profitability in 12 months, with revenue expected on commission for LawBasket jobs, premium membership on LawBasket as well as payment processing fees through LawBasket payments.
The company has experienced impressive traction, with over 130 lawyers from over 23 countries in Africa. This makes LawBasket the fastest growing and most diverse legal services platform in Africa. It is almost 10 times bigger that the largest law firm in Zimbabwe, and is less than 40 lawyers away from surpassing the largest law firm by lawyer number in South Africa and Nigeria. In terms of clients, LawBasket has over 60 clients, who include small businesses and start-ups, all this from organic marketing and general user engagements.
ND: In terms of markets, how much ground has LawBasket covered?
LB: LawBasket has lawyers from over 25 countries in Africa, and clients in over 15 countries in Africa. With these demographics, this means that the legal services payment processing aspect of the business operates in 25 countries in Africa, including South Africa, Nigeria, Zimbabwe, Kenya, Zambia, Botswana and Senegal, among others.
In relation to the online legal services marketplace, the company can also connect lawyers and businesses in over 25 countries in Africa from which its pool of lawyers is derived. The company plans to increase user numbers both on the client side and the lawyer side in the current markets, with plans to introduce more lawyers from the Francophone and the Lusophone markets within 12 months.
ND: What challenges are you facing as a company?
LB: LawBasket is a new concept and it generally takes time to be accepted both by lawyers and clients as a credible alternative to traditional law firms. So, the biggest difficulty has been shifting mind-sets.
We, however, believe that the entire LawBasket offering, from the client centric marketplace and the lawyer focused client management portal, the offering is habit-forming and game-changing and we are working hard to trigger and foster new habits in lawyers and clients alike.