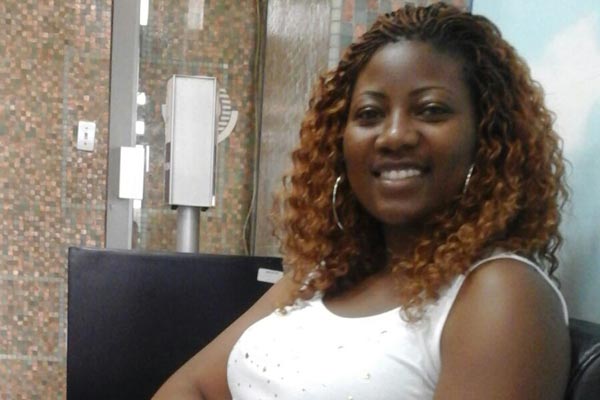 BY VENERANDA LANGA
THE MDC Alliance has made fresh claims that Harare West MP, Joanah Mamombe is being hunted by an unknown armed vigilante group and accused Parliament of failing to protect legislators.
Party spokesperson, Jacob Mafume on Tuesday said armed men stormed Mamombe's parents' house looking for her for unknown reasons when the MP was away in Nyanga attending a Parliament workshop.
Mafume said, in such circumstances, the party expected Parliament to defend MPs in order to preserve the dignity of the institution, adding that the Speaker of the National Assembly, Jacob Mudenda must intervene to protect the youngest MP in the country.
"On Tuesday, unidentified armed men went to Mamombe's parents' residence, saying they were looking for her, but they did not indicate where they were coming from," Mafume said.
"Like any Parliament in the world, we expect that if there is an MP that needs to be arrested, there are procedures or special police units that deal with that, but if an armed vigilante group hunts down an MP, then it means that Parliament's Standing Rules and Orders Committee must come in and demand to know what is happening with the MP so that they protect them.
"Mamombe is the youngest MP, and a woman, and if her security is threatened while she is away on Parliament business, then we expect the Speaker and the Clerk of Parliament, Kennedy Chokuda to care about MPs and seek their protection."
Mafume said it was impossible for a minister to be arrested without the President consenting to the action in order to maintain the dignity of the members of the Executive. He added that Parliament had a role to play in ensuring MPs' security and that they are not harassed.
"Even when an MP falls sick, we expect Parliament to find out whether the MP is safe because they cannot deal with Parliament issues well if their security is threatened. In this case, we would expect the Speaker to investigate why MPs are being harassed, and why there has been a sudden arrest of MPs," Mafume said.
But Mudenda questioned how MPs can be protected by Parliament.
"I do not even know the issues pertaining to their security and why they are being harassed. Yes, I did receive a letter from leader of the opposition in the National Assembly, Thabitha Khumalo, saying her party MPs were being harassed, and I have already dealt with the issue. Khumalo and those that were in hiding before Parliament went for recess are now attending Parliament sessions," he said. Mudenda said the MPs that felt harassed were protected by the law and the Constitution of the land.