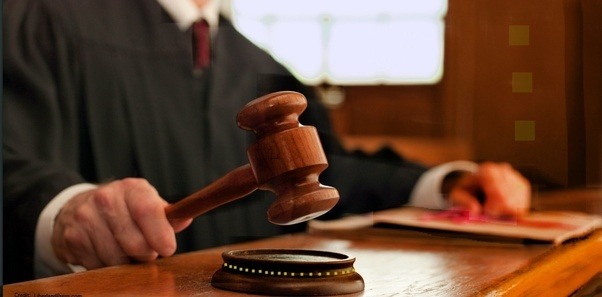 A FORMER police officer who got arrested after testifying in court against fellow police officers in an inquest, has petitioned Police Commissioner-General Godwin Matanga to comply with the High Court order which awarded him $56 400 for wrongful arrest.
BY SILAS NKALA
Farayi Bazil Nyapokoto in June 11, 2011 obtained an order against the police officers who wrongfully arrested him after he testified against fellow officers in an inquest held at Tredgold Magistrates' Courts in Bulawayo.
Nyapokoto, however, remained in the police force residing at Rose Camp.
Former Commissioner-General Augustine Chihuri and former Home Affairs minister Obert Mpofu (pictured) were respondents.
Bulawayo High Court Judge Justice Lawrence Kamocha, in a default judgment, awarded Nyapokoto $50 000 as damages and a further $6 400 in legal costs.
Through his lawyers, Tanaka Law Chambers, Nyapokoto wrote to the police Commissioner-General on October 29, 2018, reminding him that he had promised to communicate his attitude towards the court order, but had delayed doing so.
"The full facts of the matter have been brought to your attention in previous correspondence. Court orders in favour of our client were duly served upon your honourable office. It is, therefore, our respectful and considered view that this long running matter should be brought to finality. This will help improve confidence in your paramount institution as court orders would have been given effect to," the lawyers wrote.
"In light of the foregoing, we are instructed by our client to demand payment due to him within fourteen days from the date of receipt of this letter. This will help avert further litigation costs, of which will likely be on your account as your office has failed to give effect to court orders handed down by competent courts. Years have passed since the said court orders were so handed down."
A Chief Superintendent Sithole responded to Nyapokoto's lawyers, acknowledging receipt of their letters and promised to communicate progress after investigations.
Nyapokoto was kicked out of his official residence at Ross Camp after he testified against fellow police officers during an inquest into the murder of two suspected armed robbers three years ago while in custody.
The police officers who are alleged to have killed two armed robbery suspects are Philip Tada, Daniel Nimrod Kwaramba, George Zuze, Onias Mano, Peter Muchada, Mgcini Sibanda, Mailos Mairos Ncube, President Masukume and Albert Zhou.
The High Court in Bulawayo has set down the case — in which the police officers are facing murder charges — for November 20.