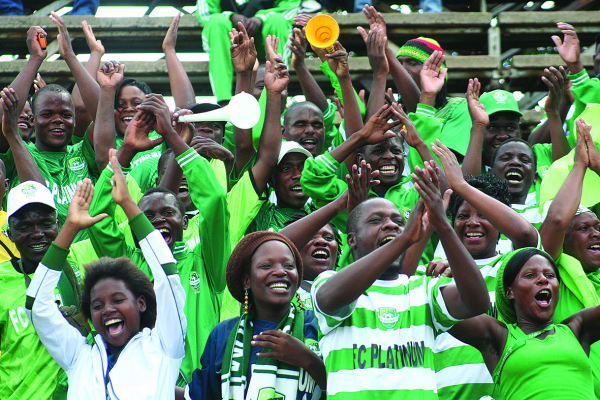 ZIMBABWE'S representatives in the 2018/19 edition of the CAF Champions League (CL), FC Platinum are looking to emulate Caps United by reaching the group stage of the competition despite the prospect of facing Clube' Desportivo de Agosto of Angola, who reached the semi-finals in this year's competition.
BY TERRY MADYAUTA
Having been eliminated by Clube' Desportivo de Agosto earlier this year, the platinum miners believe they have matured enough to do better than they did in the previous edition.
This time around, they are fancying their chances of surpassing the first hurdle after they were paired with an unfamiliar CNaps of Madagascar in the preliminary round.
They will kick-start their campaign with a trip to the island where they will take on Madagascar's five-time champions on November 27, before hosting them a week later.
And if they surpass CNaPs, they could be faced with a potential re-match against 2018 semi-finalist Clube' Desportivo de Agosto, who take on AS Otoho of Congo Brazzavile in the first round.
The miners are coming from a spectacular run in the local league that lifted their spirits, and FC Platinum chairperson Evans Mtombeni said success in the league has restored belief that they could go a long way in Africa.
"Obviously, our guys gained experience, for all the games we played after the Champions League's failure in March, definitely the boys have come out strong," Mtombeni said.
"After the Premiero de Agosto games, the guys came out sharper, and from our assessment, they are doing things better than eight months ago.
"So, definitely, we expect a better show this time around. This is our fourth time participating in CAF competitions.
"We cannot continue falling at the preliminary stage. Just to play two matches of that stage is not desirable.
"After all, the preliminary stage has no financial value to it. We are looking at casting our net wider in terms of marketing our players, and honestly, that starts at the group stages.
"At that stage, matches will start being televised in Africa, and at that level, we also get the chance of playing with big guns in Africa, thus testing our pedigree."
Mtombeni said they want to emulate Caps United who had a memorable Champions League slide in 2016.
"You look at what happened to Caps United after they played in the group stages. Their players started being requested for by Egyptian clubs. That is a sign that a team would have moved to another level.
"Different agents and clubs will have an opportunity to look at our players, depending with the performance.
"So, we also want to emulate the same in terms of qualifying to the group stages.
"So, we will push to see the furthest we can reach, hoping we will reach the group stages," he said.
Against Clube' Desportivo de Agosto, FC Platinum suffered defeats both at home and away, losing out 5-1 over the two legs.
Mapeza and his lieutenants have assembled a 27-man squad, in which they have added experience.
In 2012, they failed to reach the group stages of the coveted tournament after losing to Sudanese giants, Al-Merreikh.