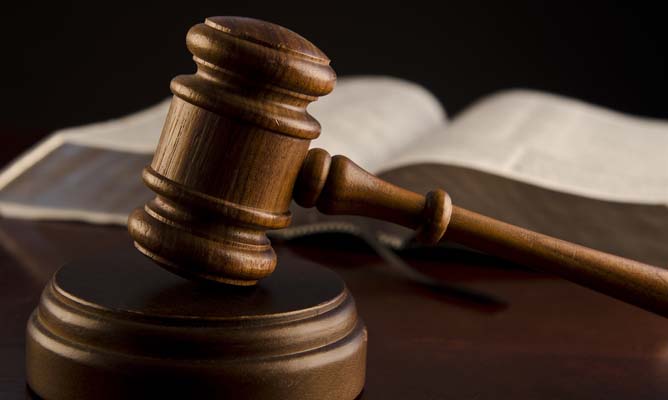 THREE Cottco bosses appeared at the Harare Magistrates' Courts yesterday facing $2,2 million fraud allegations in a botched cotton lint deal.
BY DESMOND CHINGARANDE
Cottco managing director, Pius Manamike (51), head of finance Brighton Chibhamu (37) and marketing executive Lameck Machumi (32) were not asked to plead when they appeared before magistrate Rumbidzai Mugwagwa, who remanded the trio to December 7 on $500 bail each. As part of their bail conditions the trio was ordered to surrender their passports with the clerk of court, reside at their given addresses, not to interfere with State witnesses and not to visit the Cottco depots and their work places and report once every Friday at CID Commercial Crimes Division. Cottco is run on a business model built around a pre-financing facility entered into with offshore cotton merchants through an Ecobank guarantee.
At least 70% of the cotton lint is reserved for the off-shore markets and the remaining 30% for the local market.
Their foreign lint buyers were Olam from Singapore, Devcote and Mambo Commodities from France and Louis Dreyfus and Cotton Distributors from Switzerland.
It is the State's case that sometime in May last year, Manamike, Chibhamu and Machumi entered into a memorandum of agreement with Cotton Pro Company to supply 8 000 tonnes of lint on a 90-day credit facility. This was against Statutory Instrument 150/2008 of the Exchange Control Cotton Order, which stipulates that all lint must be acquired by a customer through pre-financing.
It is alleged that the agreement was taken to Ecobank for registration whereupon the bank indicated that they only process documents for firms which had done the pre-financing facility. The bank could not assist Cotton Pro Company in acquiring that credit facility with them.
The State alleges between September 8 and October 17 last year, the trio misrepresented to Ecobank that they needed release orders of cotton lint to Devcote, Louis Dreyfus and Mambo Commodities which had pre-financed the growing of the cotton. It is alleged upon being given the release orders the trio misrepresented to Socotec Collateral Securities at Gokwe, Kadoma and Sanyati Cottco depots that the cotton lint was destined for export. This resulted in a total of 1 106 tonnes of cotton lint being fraudulently released to Cotton Pro Company using falsified documents from Devcote, Louis Dreyfus and Mambo Commodities.
Sebastian Mutizirwa appeared for the State.